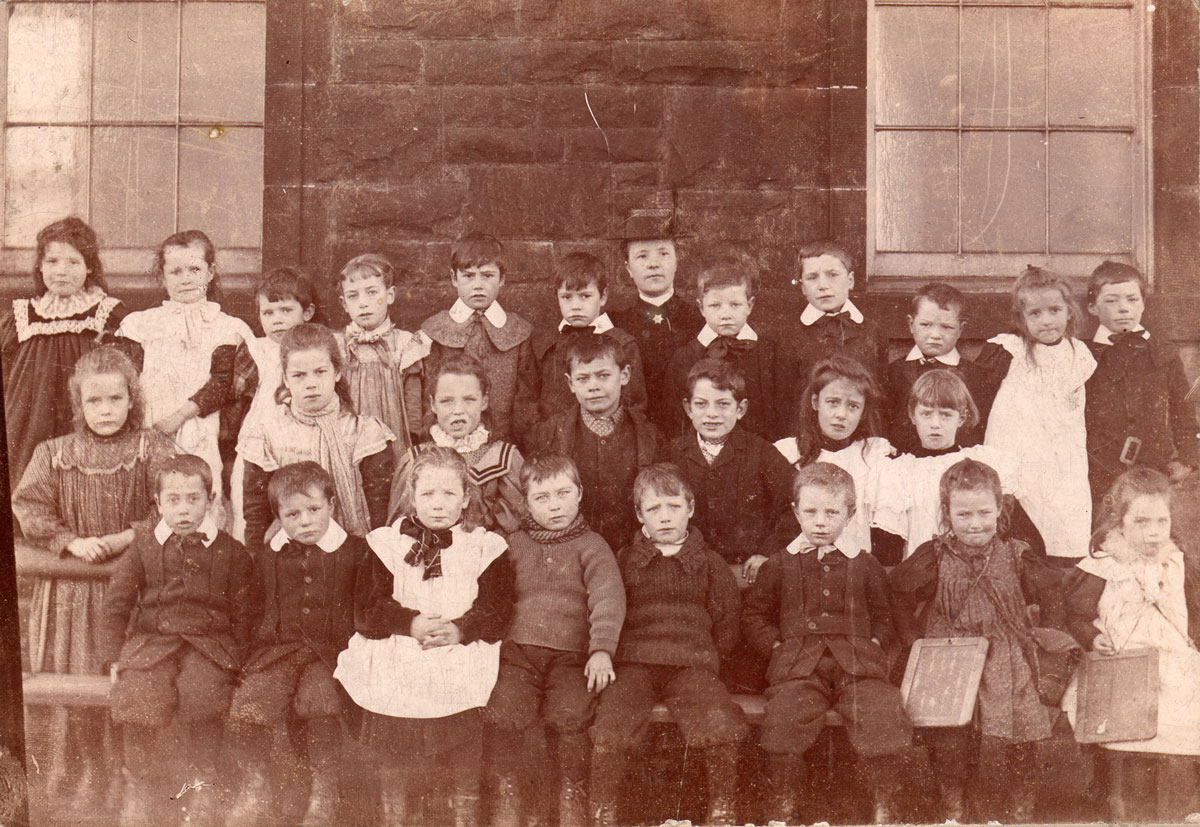 540

Primary Ca. 1900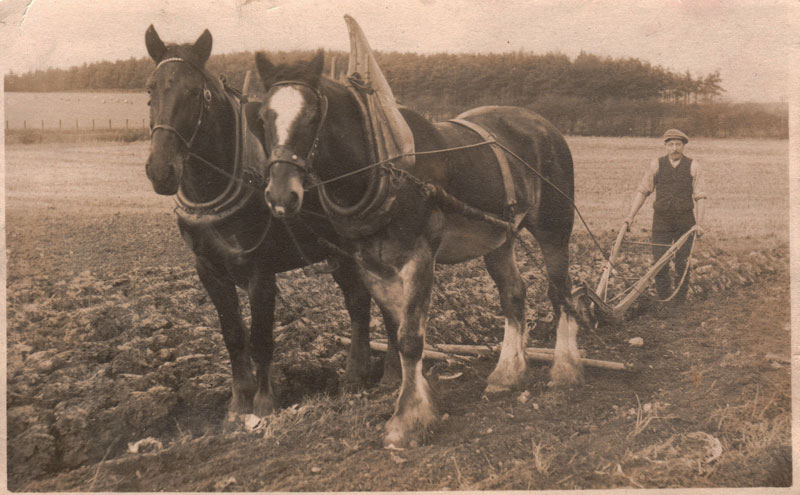 541
Ca. 1900 - John Speirs, Wardlaws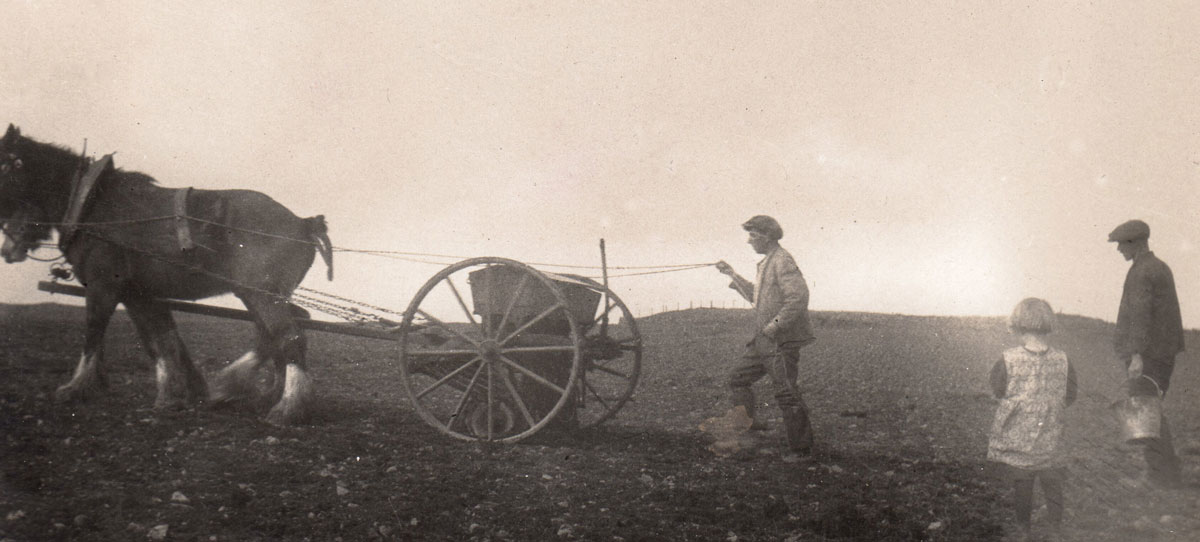 542
1923 - Sowing Corn & Manure at Auldmuir

This is the field beside the road to Wardlaws. The machine is a combined drill which sowed the seed and manure, and produced a good crop. Robert Dickson on extreme right and Margaret Dickson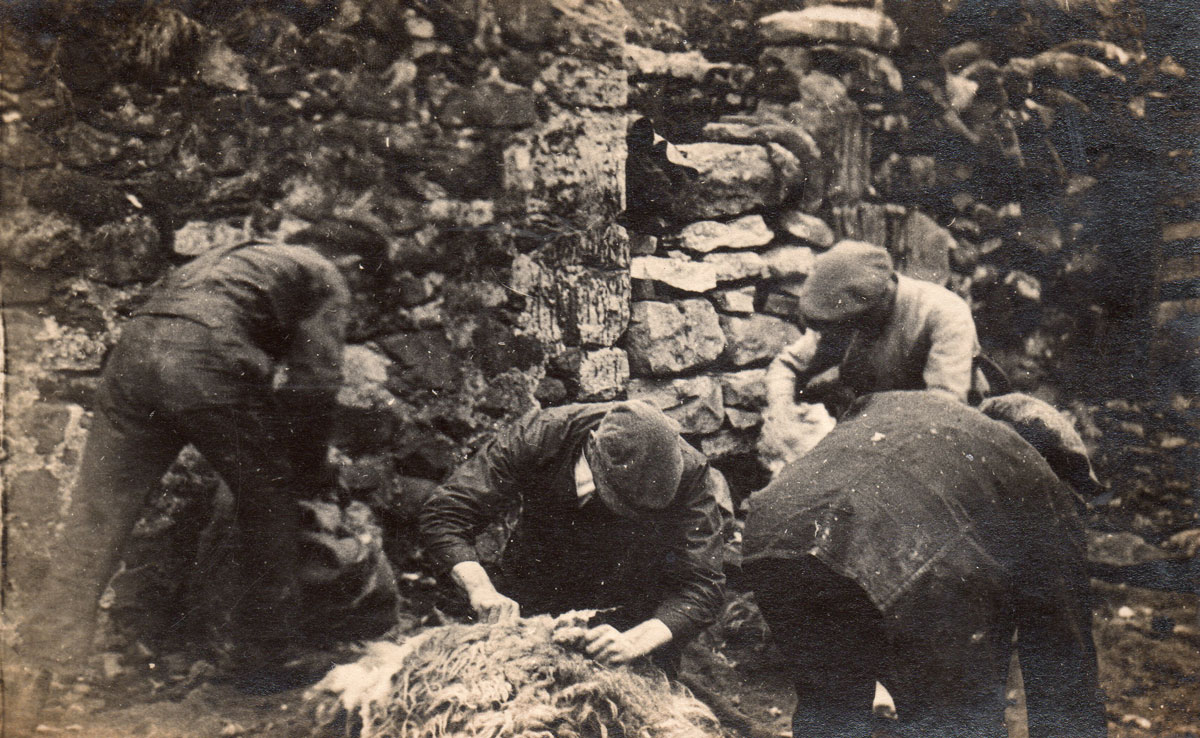 543
1920s - Clipping Sheep at Birkhead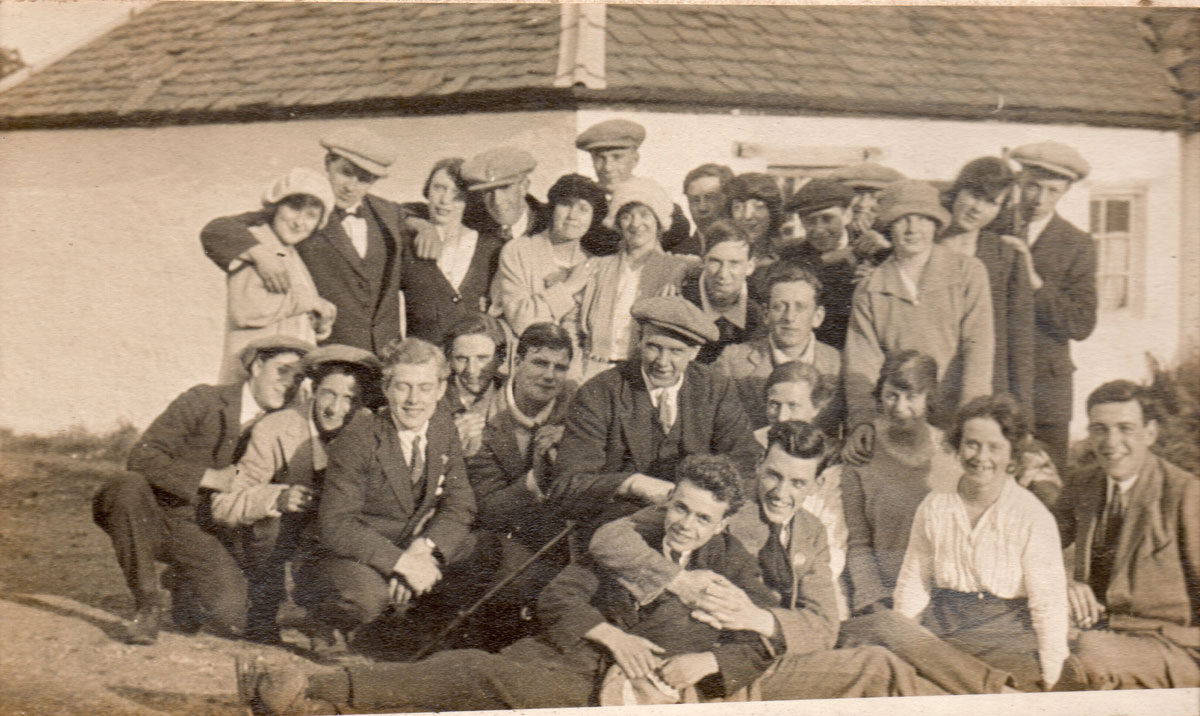 544
1921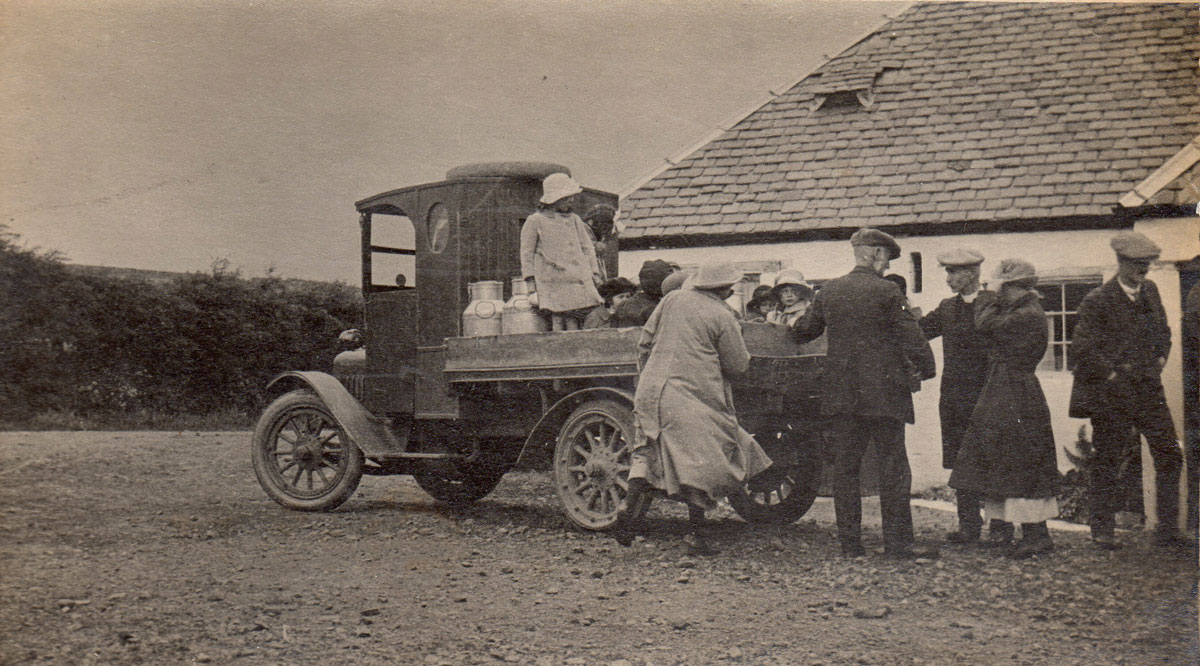 545
1921 - Sunday School Trip at Birkhead

Adults, left to right: James Dickson, Little Auldmuir; Rev Gilbert Buchanan; Robert T Dickson, Auldmuir
Ladies unknown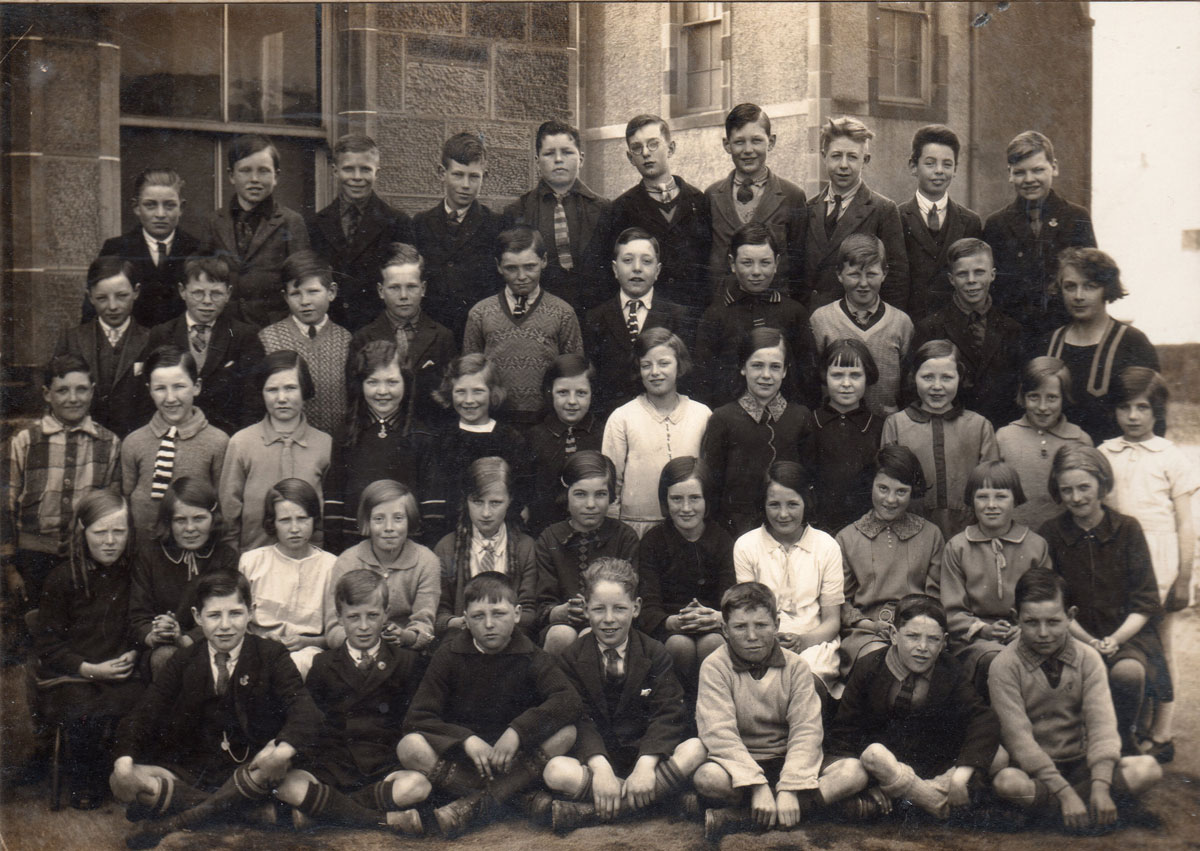 546
1931

Miss Jean Chalmers' class

Miss Chalmers was the preparatory teacher for the Higher Grade. She drove herself every day by pony and trap, picking up pupils such as the Robbs of Yonderhouses
on her way from Muirlaught Farm, Saltcoats. She stabled her pony in Crawford's joinery premises beside the school.

Back Row: John Crawford, George McTaggart, William Cox, Douglas Duncan, Robert Friels, Tom Blair, Wallace Shillen, William Cunningham, Alan Reid, Donald McLelland

2nd Back Row: Jim Burns, John Allen, Hugh Crawford, Hugh Wilson, William Campbell, William Wightman, Jackie Stewart, James Dickson, James Cox, Miss Chalmers

Middle Row: David Bell, John McDonald, Agnes Mitchell, Betty Marshall, May Caig, Mary Waters, Jean King, Ella Miller, Mary Harris, Mary Friels, Betty Floyd, Annie Prasher

2nd Front Row: Annie Oliver, Isa Cairns, Mary McLean, Lilias Floyd, Margaret McCreath, Hannah Boyd, Ella Palmer, Agnes Allan, Peggy Beattie, --?--, Nancy Nelson

Front Row: Samuel Dunphie, Andrew Mitchell, Sonny Lindsay, William Hamilton, --?--, Francis Harvey, Robert Boyd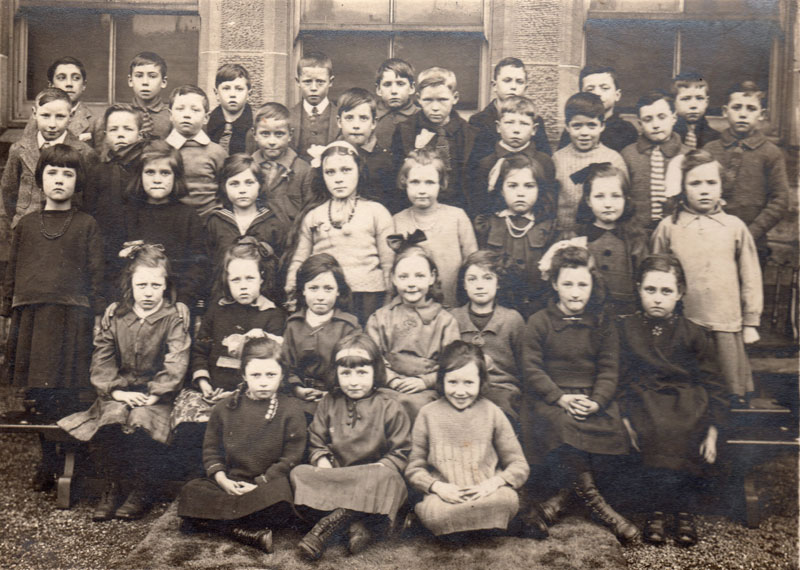 547
1920s Primary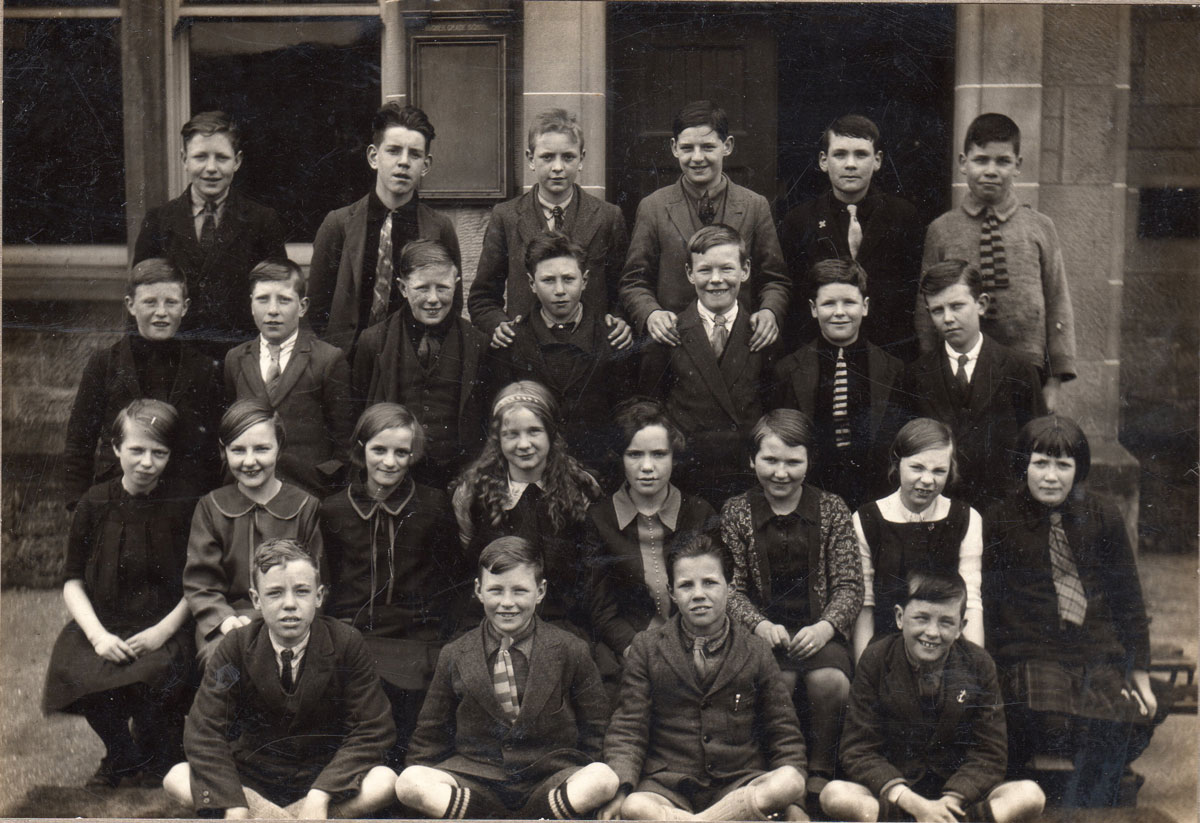 548
Ca. 1928 - Secondary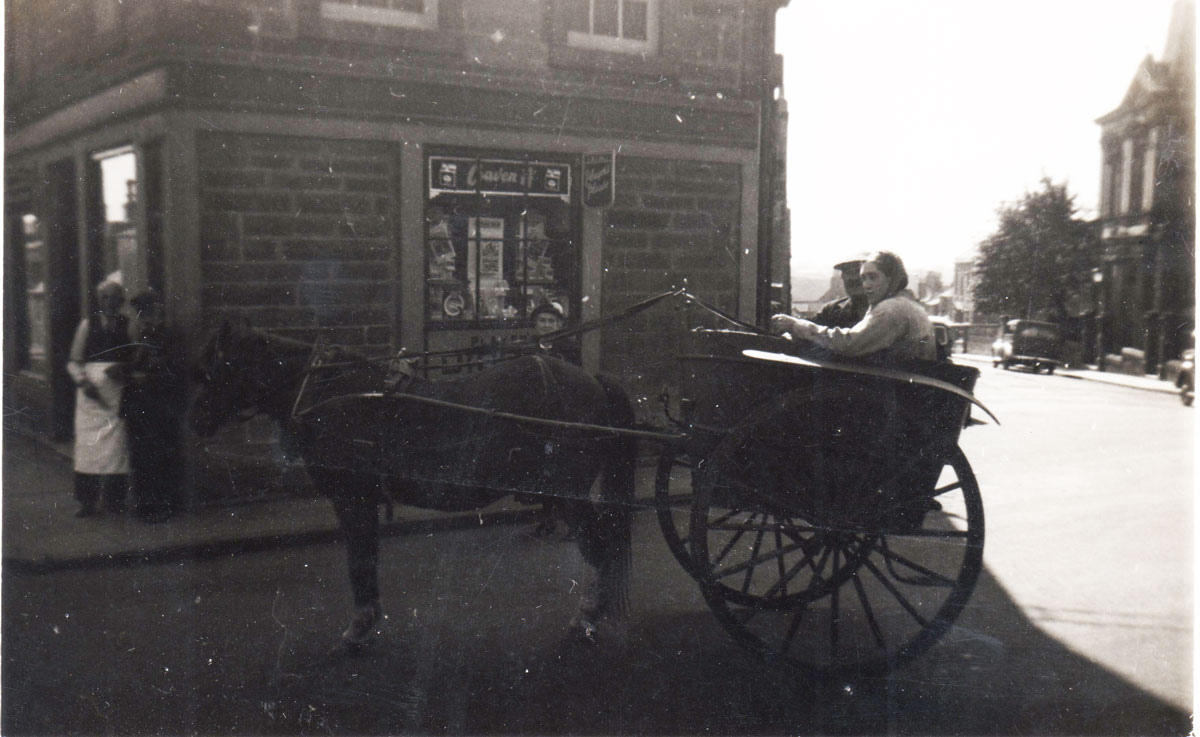 549
Pony & Trap

Mr H Kerr of Ward, Dalry and his daughter; Mrs H Hill, standing; Robert Andrews, grocer, in white apron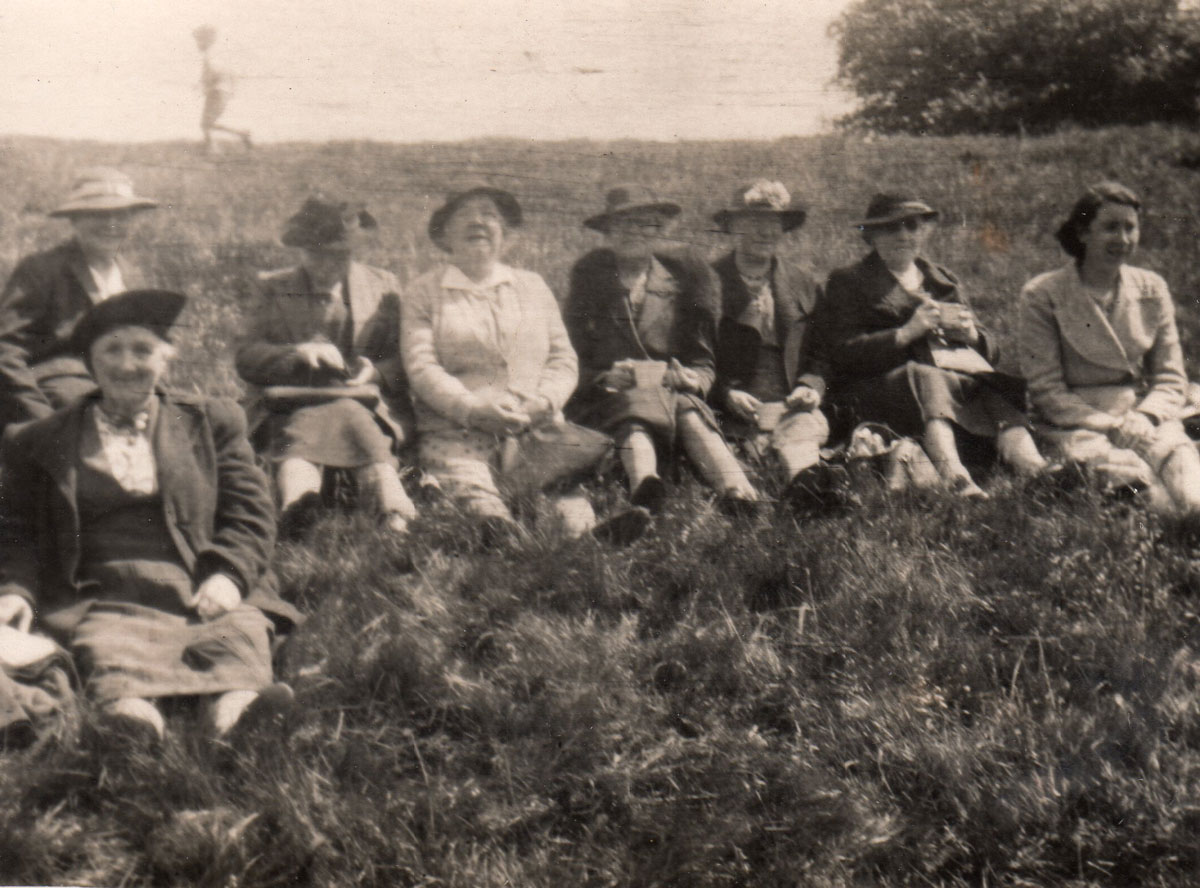 550
Free Kirk Sunday School Trip, Birkhead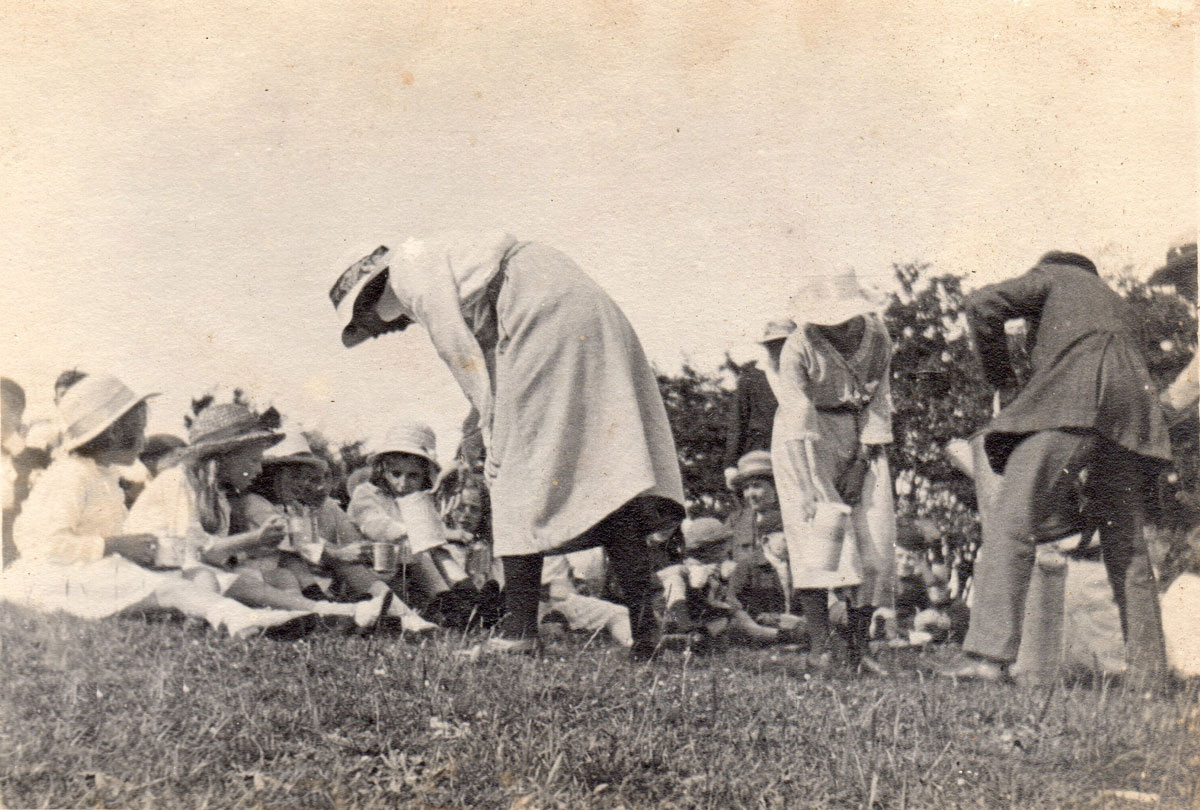 551
Free Kirk Sunday School Trip, Birkhead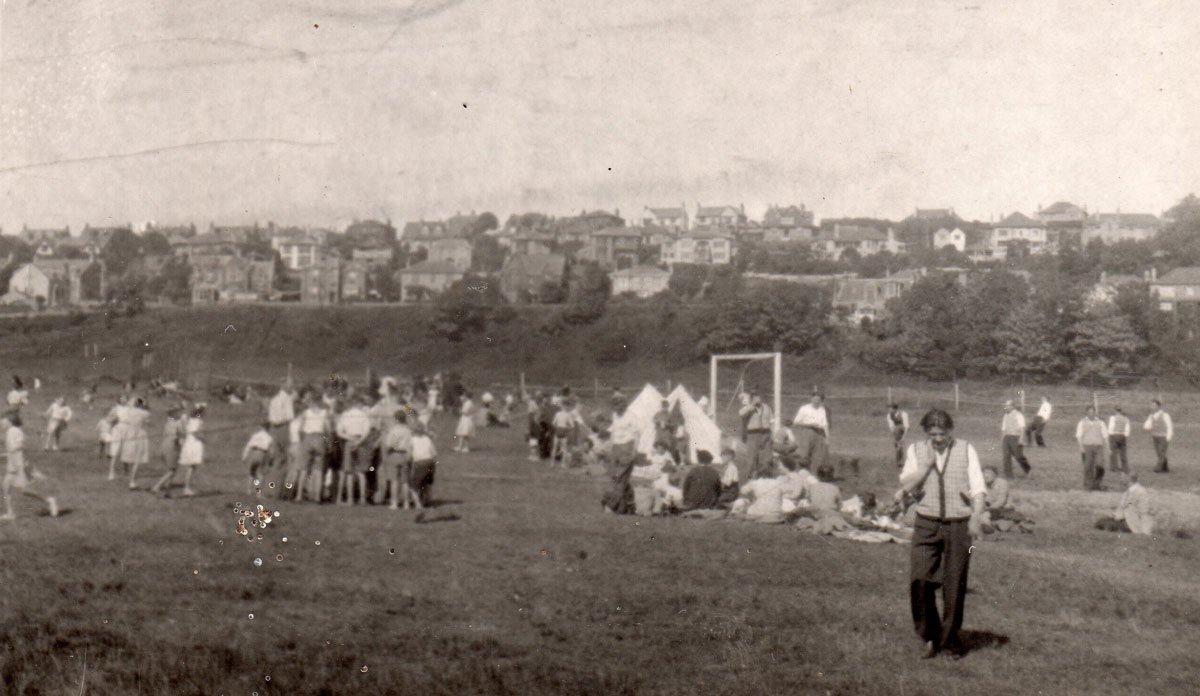 552
1950s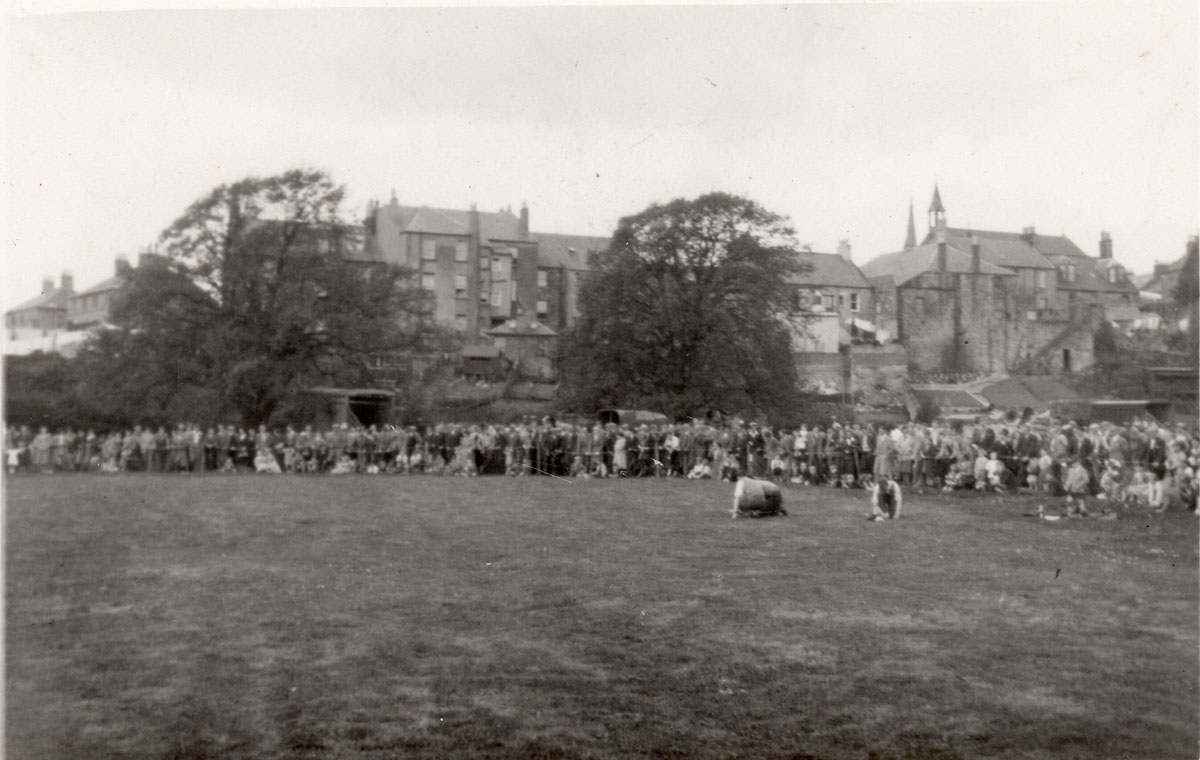 553
1956 - Dalry Cattle Show, Manse Glebe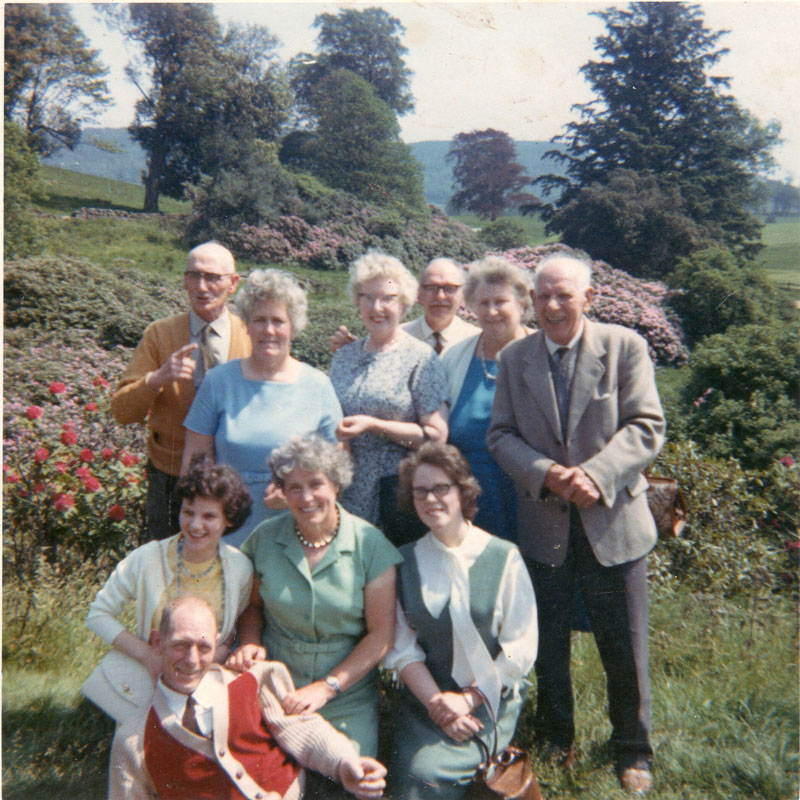 554
1966 - Choir Trip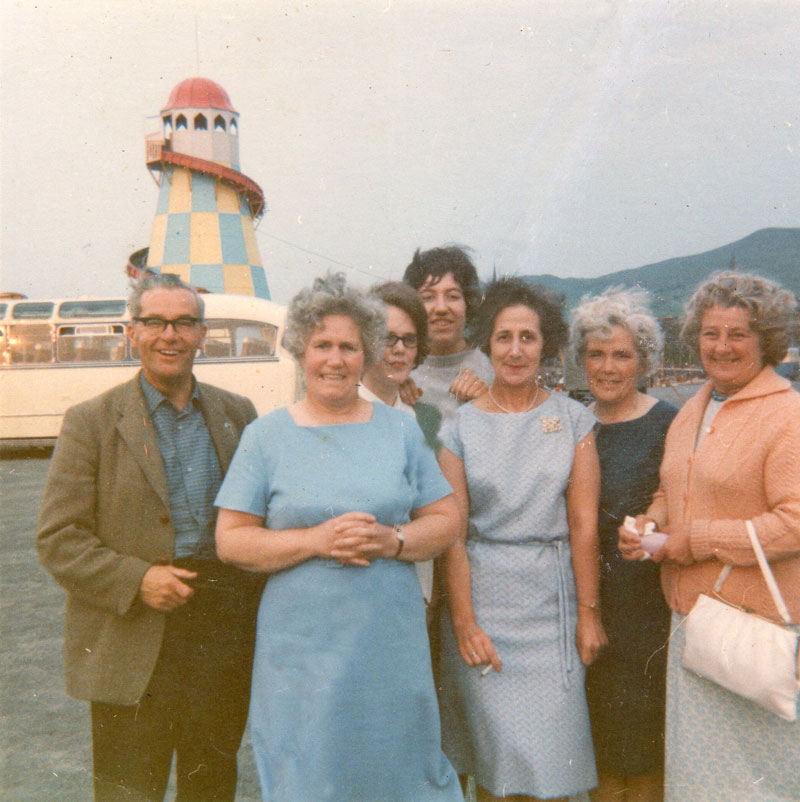 555
1966 - Choir Trip

Mr Tolmie, J Reid, E Dickson, M Montgomery, M Cruickshanks, M Dickson, Mrs Tolmie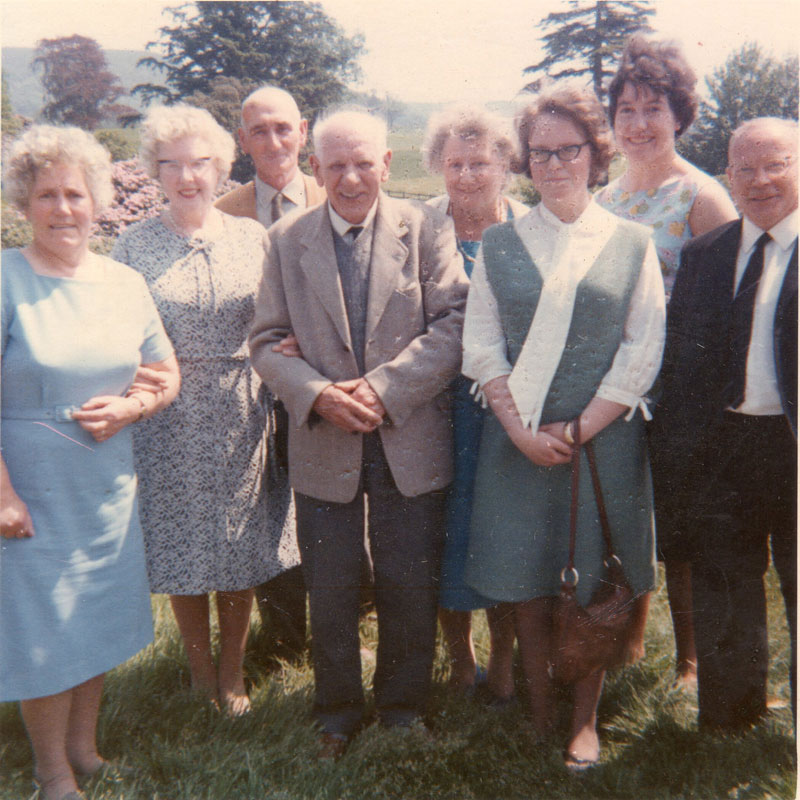 556
1966 - Choir Trip

Back: J Wallace, N Kennedy, M Montgomery

Front: J Reid, I McLay, Hamilton Aitken, Elma Dickson, Mr Scott

557
1970s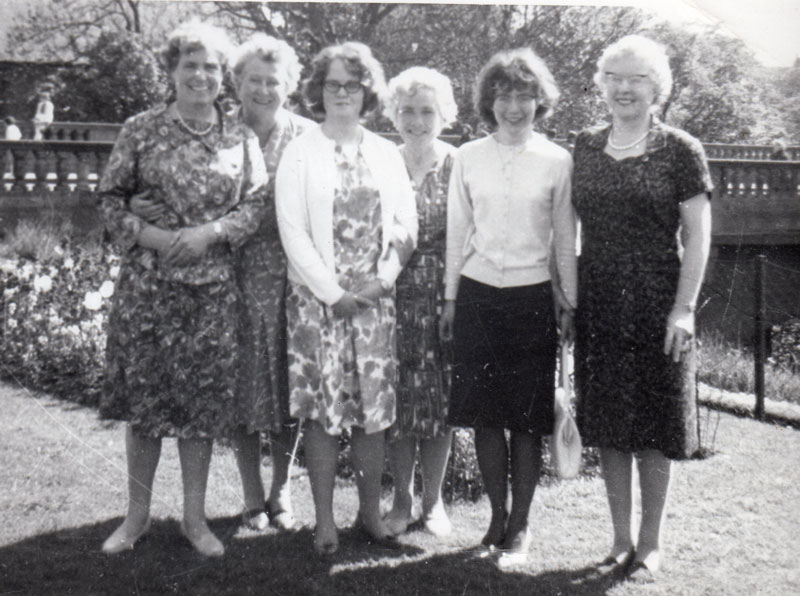 558
1970 -Choir Trip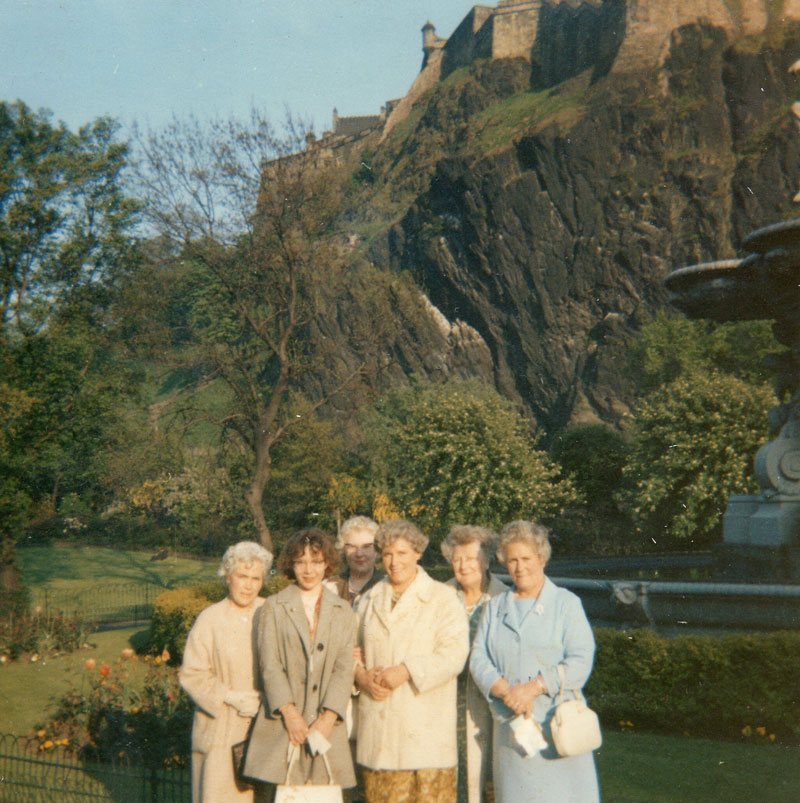 559
1971 - Choir Trip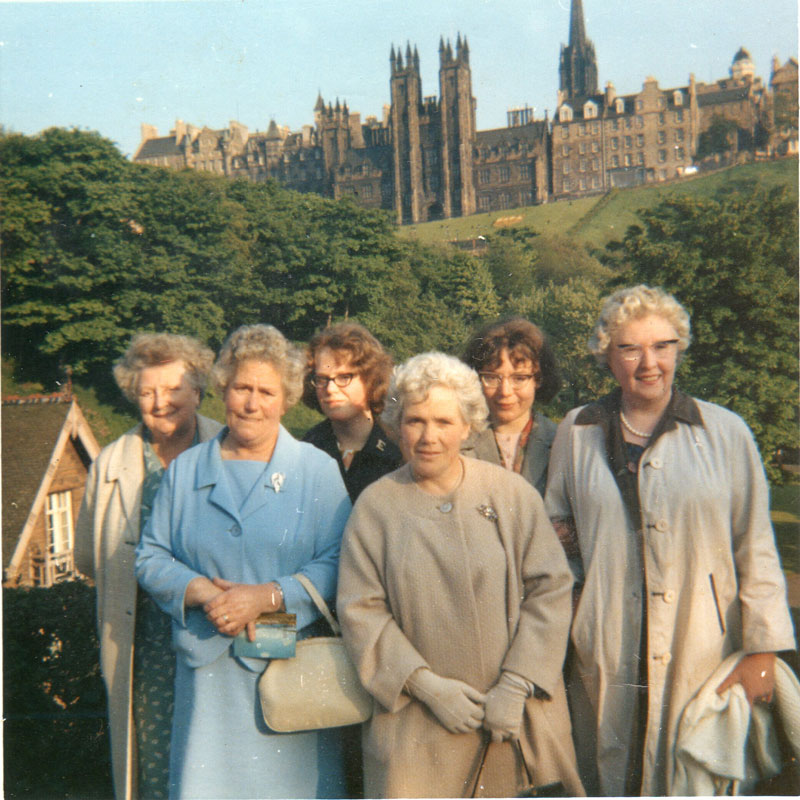 560
1971 - Choir Trip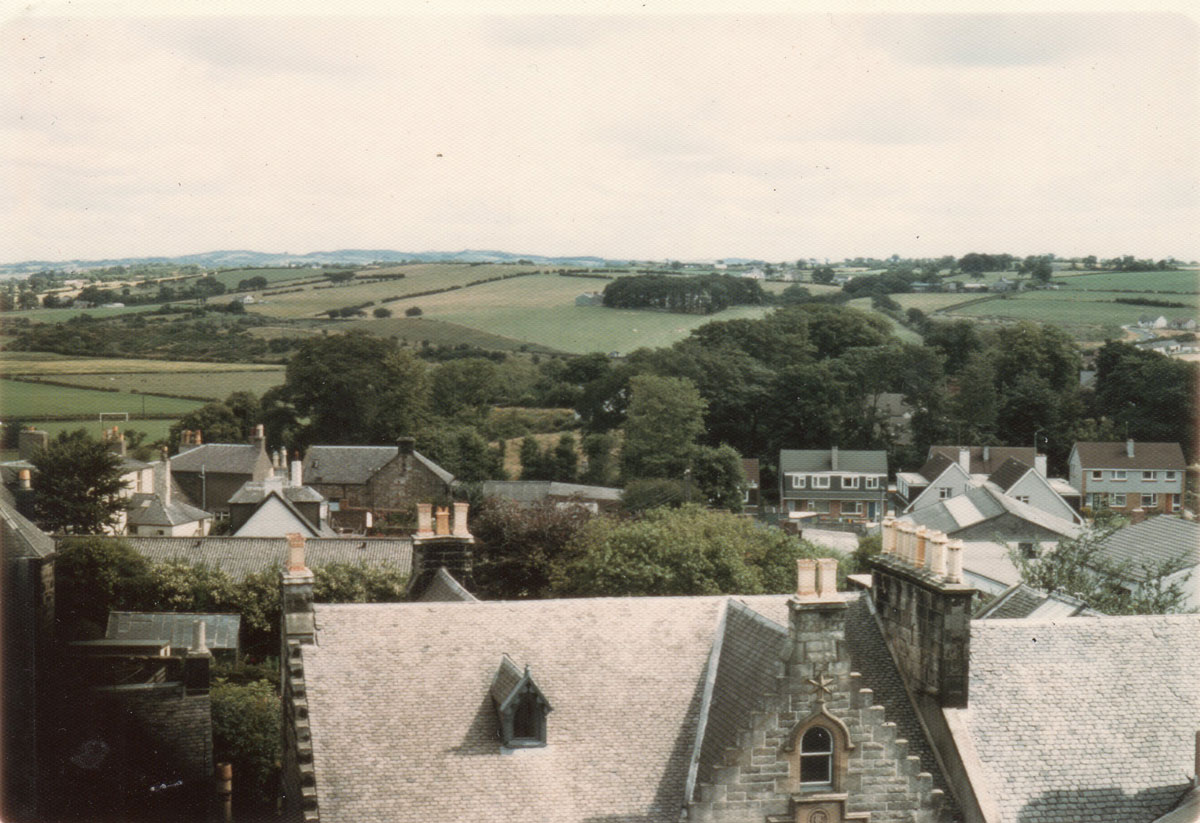 561
1976 - From St Margaret's Steeple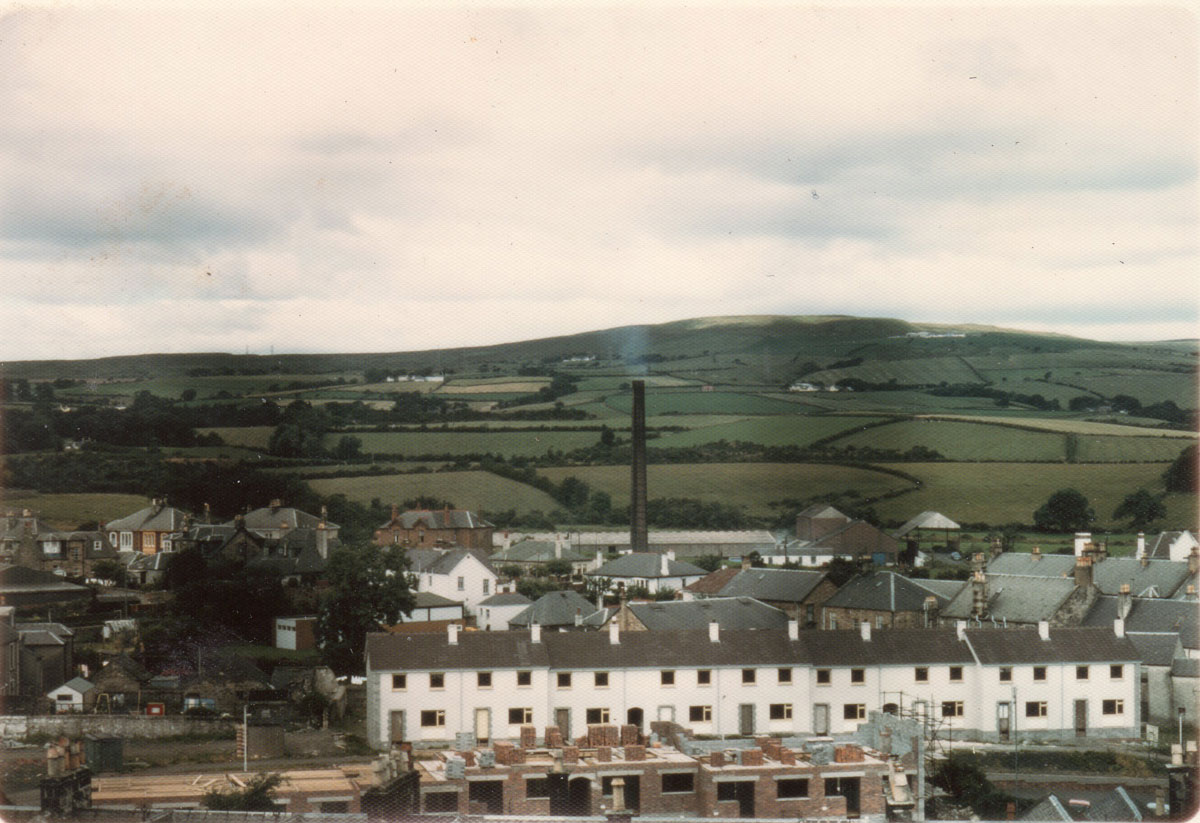 562
1976 - From St Margaret's Steeple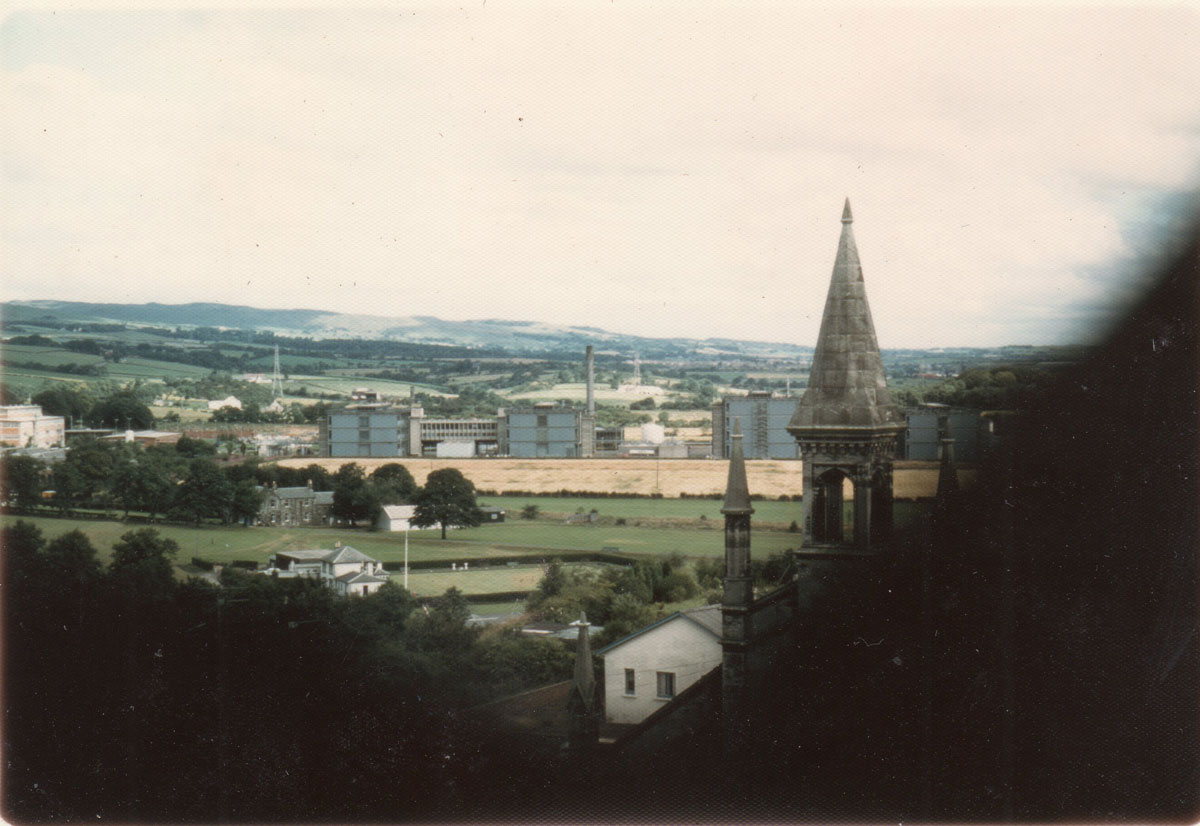 563
1976 - From St Margaret's Steeple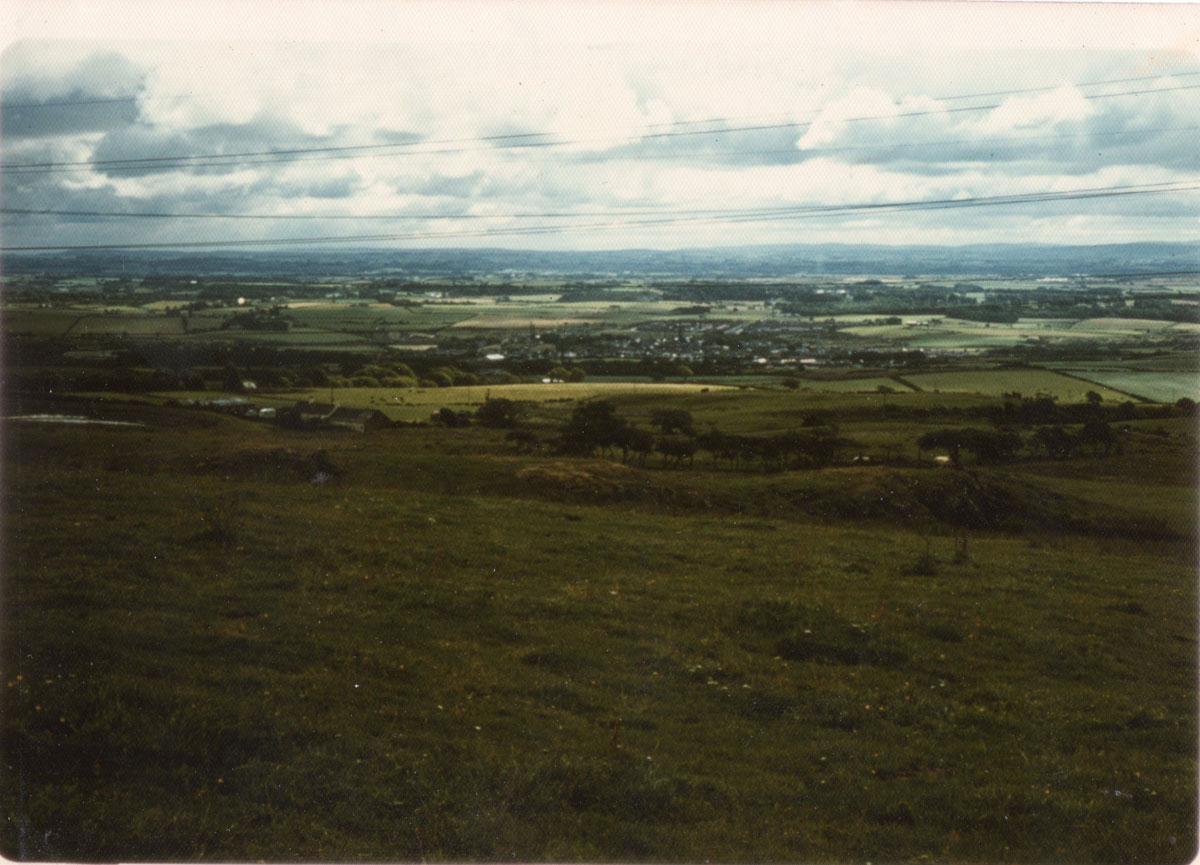 564
1976 (July) - Little Auldmuir in foreground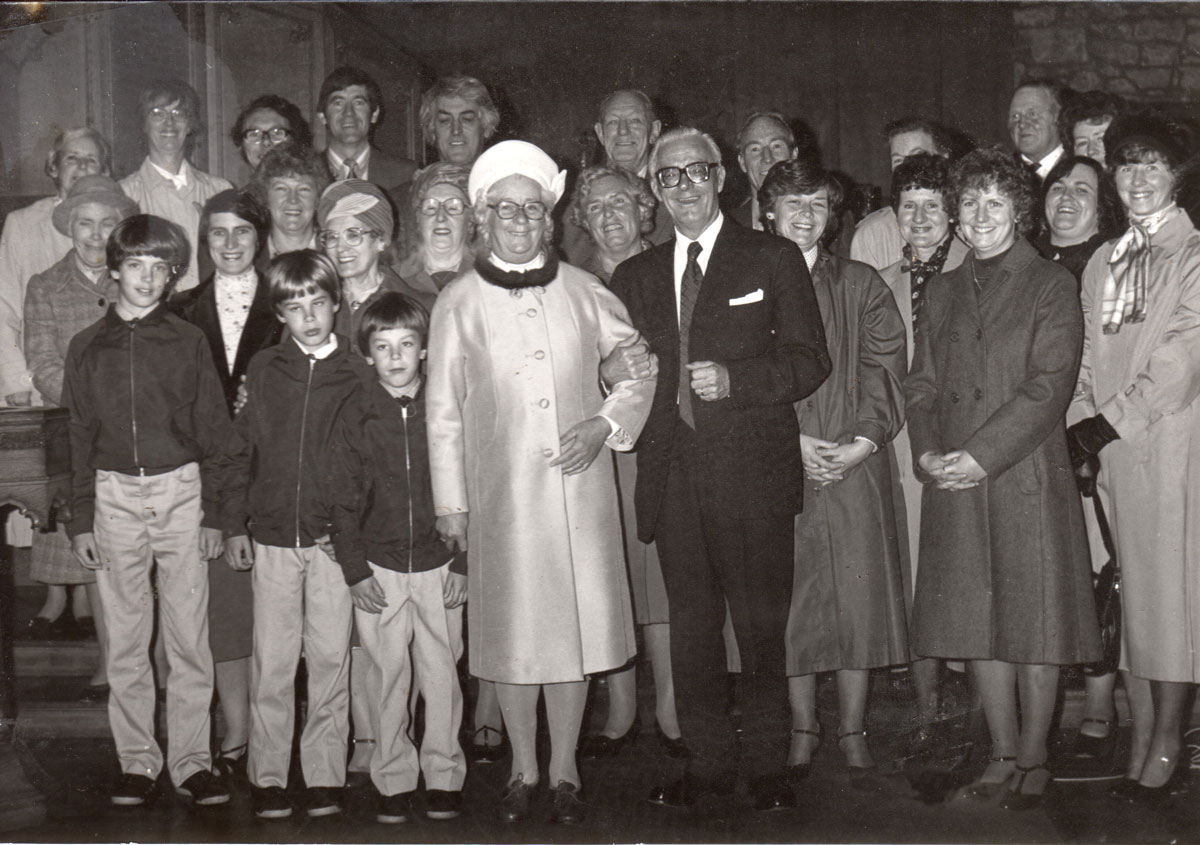 565
1983 - Retiral of Frank Tolmie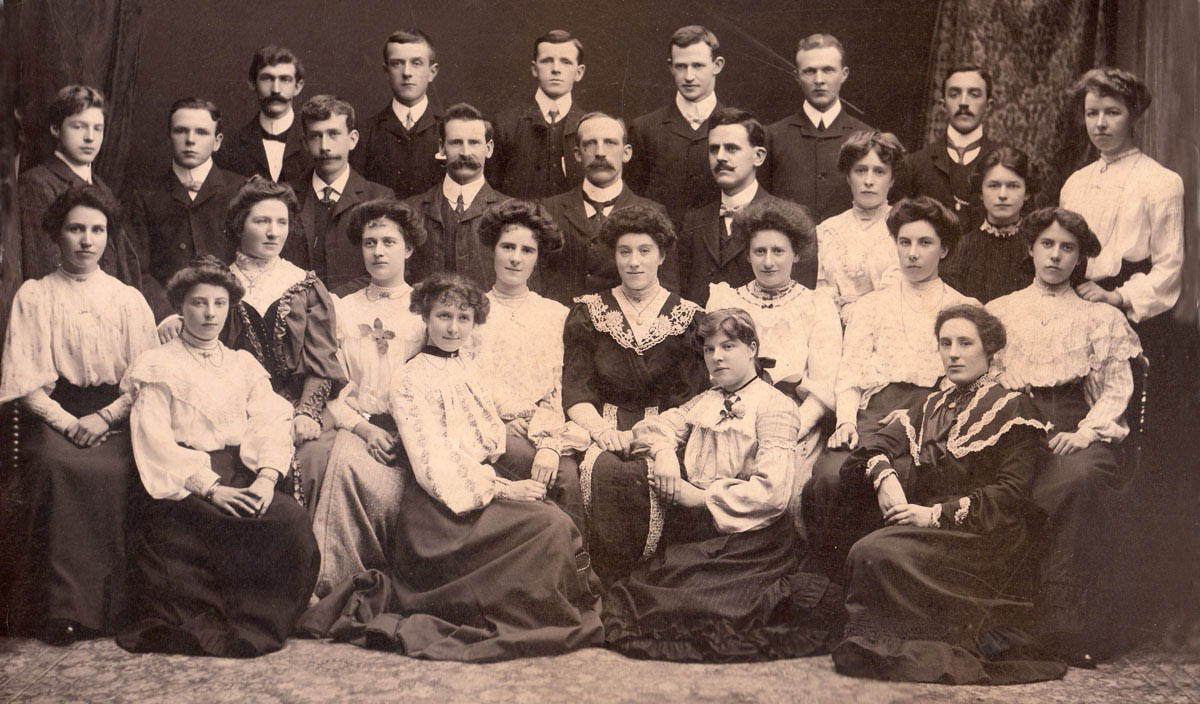 566

St. Margaret's Choir, ca. 1908



Back Row: 1. --?-- 2. Robert Andrews 3. William McDonald 4. James Kerr 5. Hugh Speir 6. William Roy

2nd Back Row: 1. Mr Kell 2. Robert Gilbert 3. --?-- 4. Dan Nicol 5. John Henderson 6. Andrew McQuaker 7 ?Mrs Roy 8. ?Margaret Fisher 9. --?--

Ladies Seated: 1. Bella Conn 2. Nurse Crawford 3. Mrs Kell 4. ?Jean Dickie 5. Mrs Nicol 6. Annie McCreath 7. Mary Gillies (Mrs D. Tait) 8. Martha Gillies (Mrs Hugh Scott)

Front Row: Mary Scott (Mrs Templeton) 2. Miss Nicol 3. Mary Anderson (Mrs Syme) 4. --?--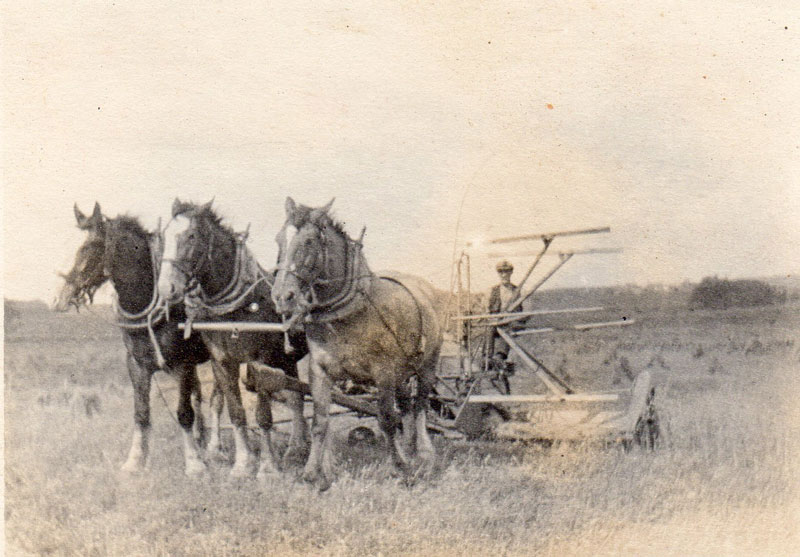 567
Three-horse Binder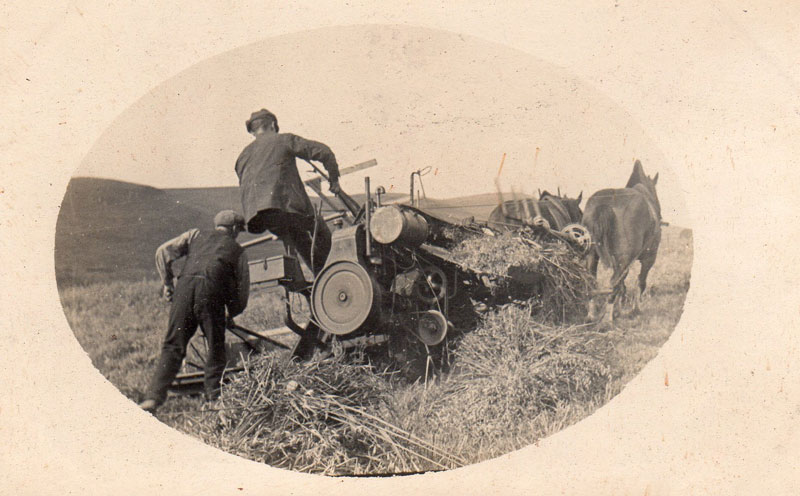 568
Two-horse Binder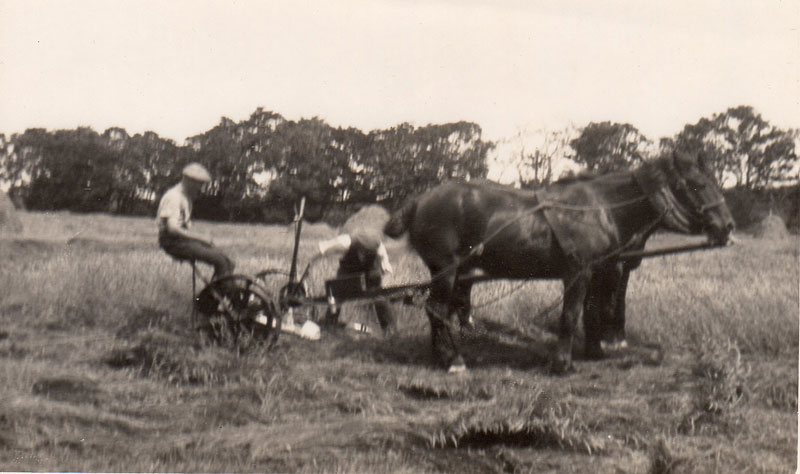 569
Cutting Hay

570
Clipping at Birkhead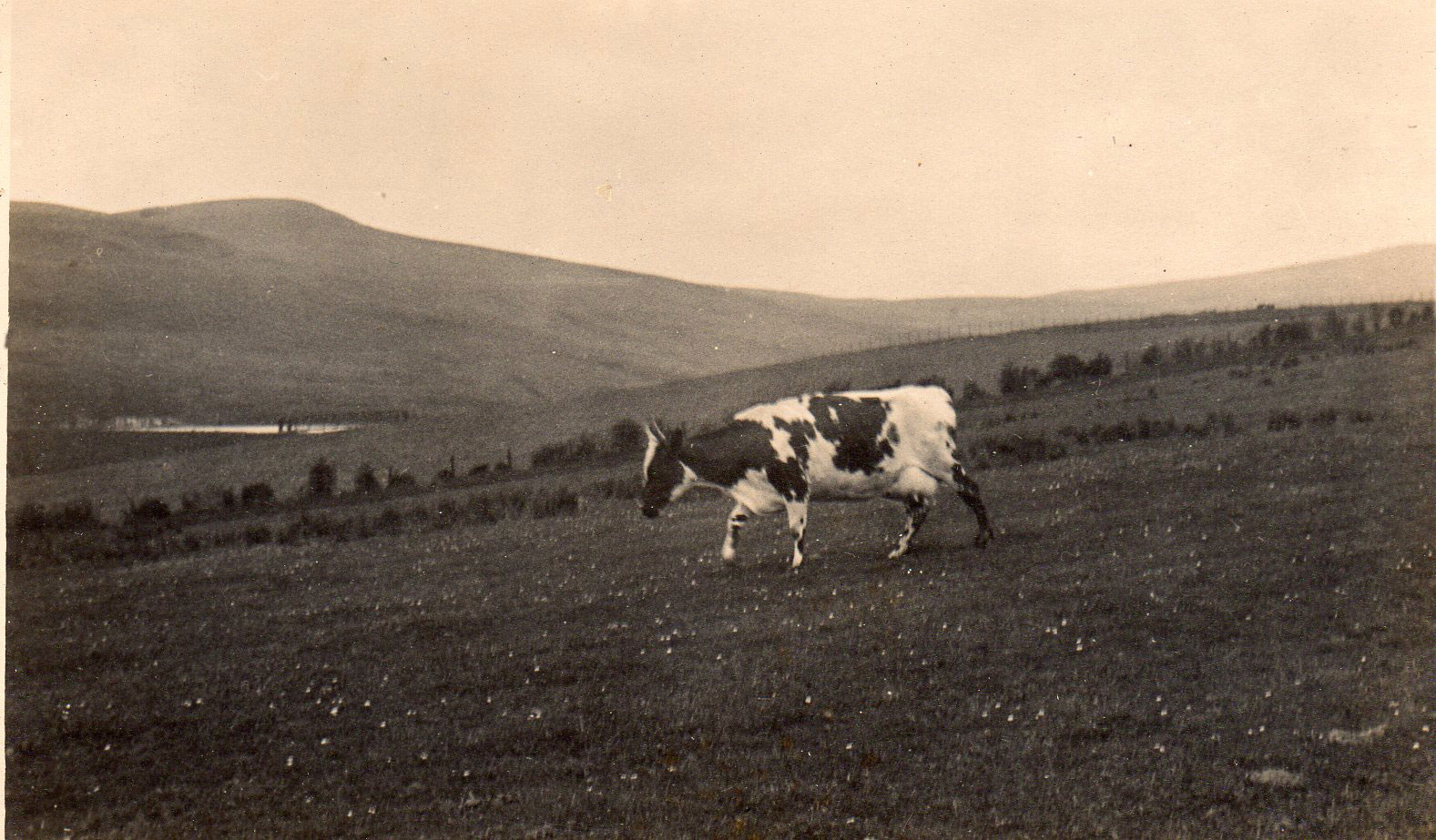 571
Caaf Reservoir, Munnoch Hill and Crosbie Hill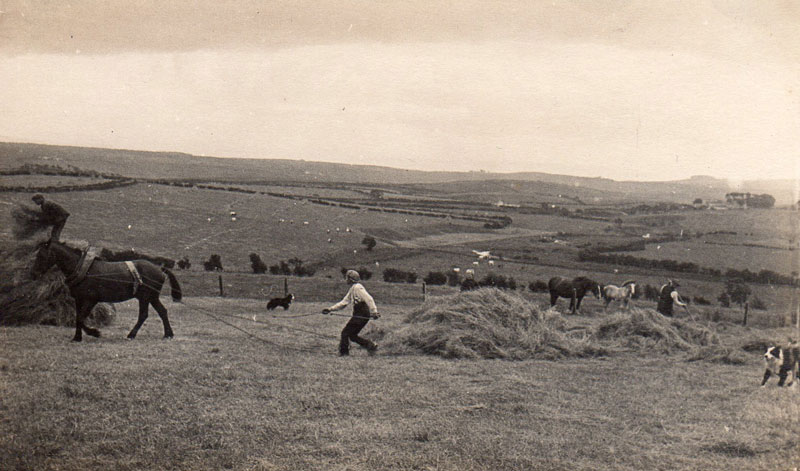 572
Birkhead, looking south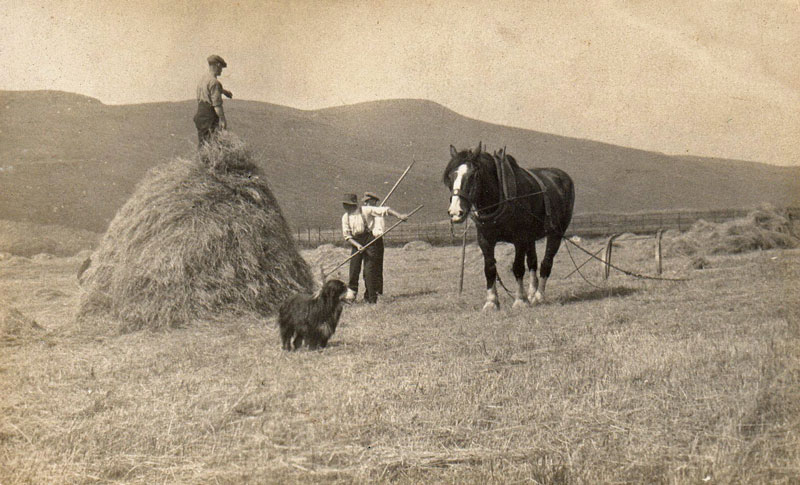 573
Beside Caaf Reservoir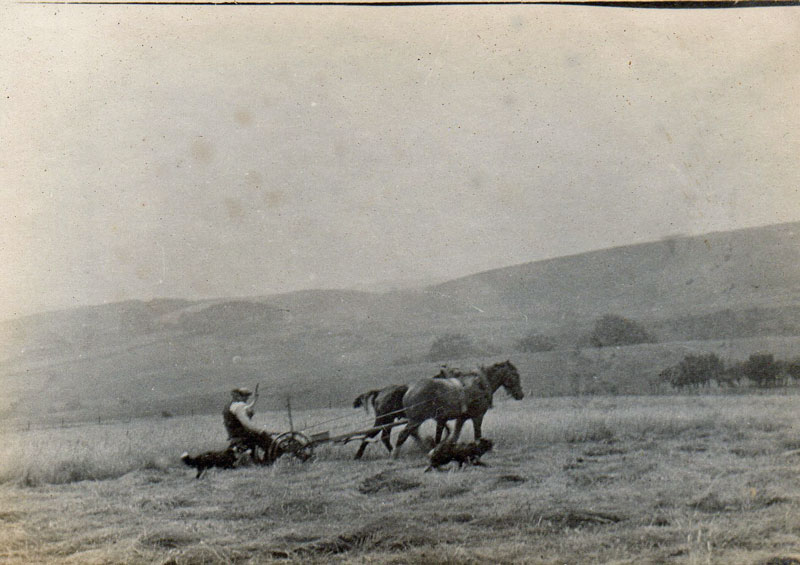 574
Towards Blackstone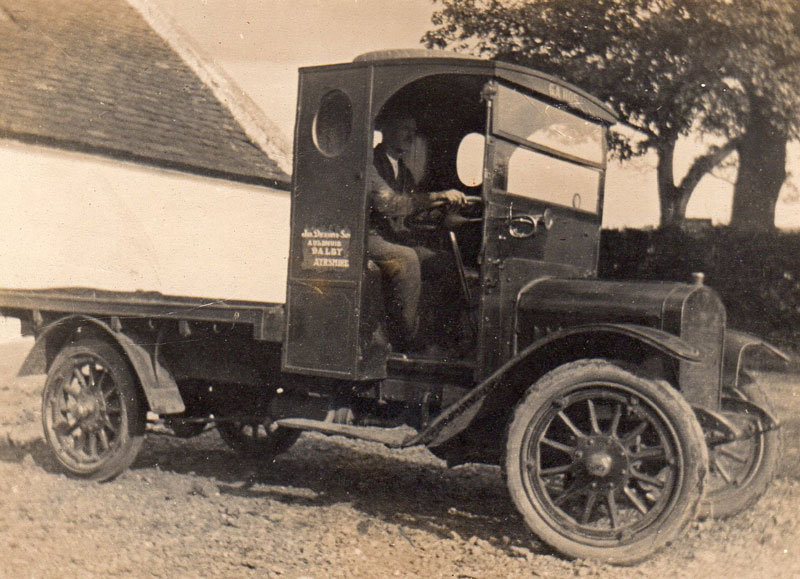 575
Auldmuir Lorry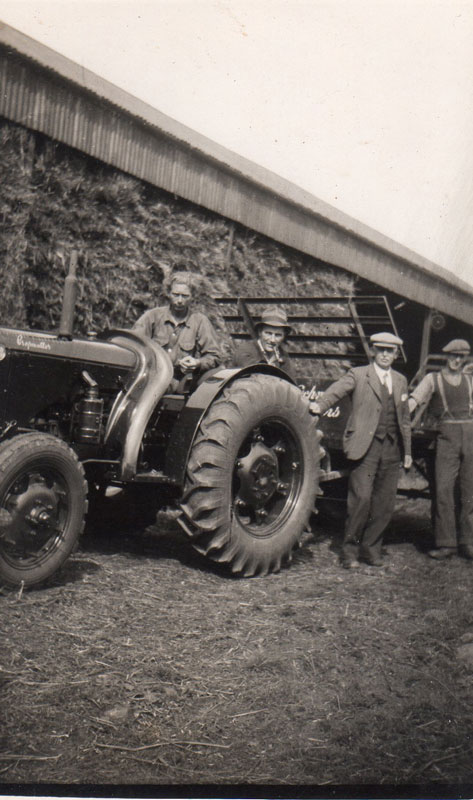 576
Auldmuir, 1948

Ernst Hageneir, Herman Hahn, Jack Willis (Postman), H Wallace McCall (Broadlie)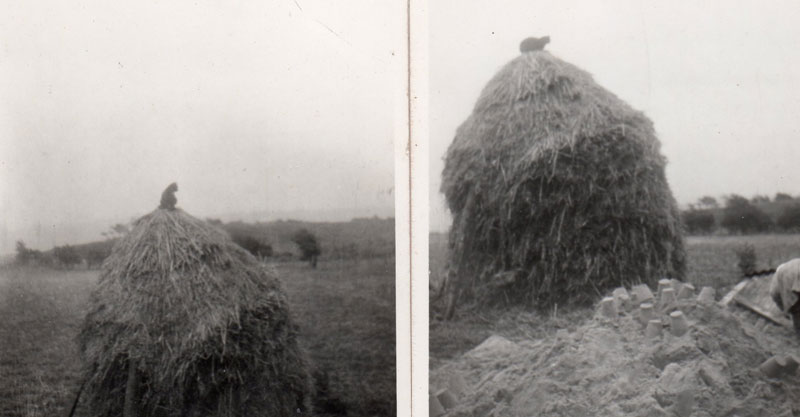 577
Cat on a Stack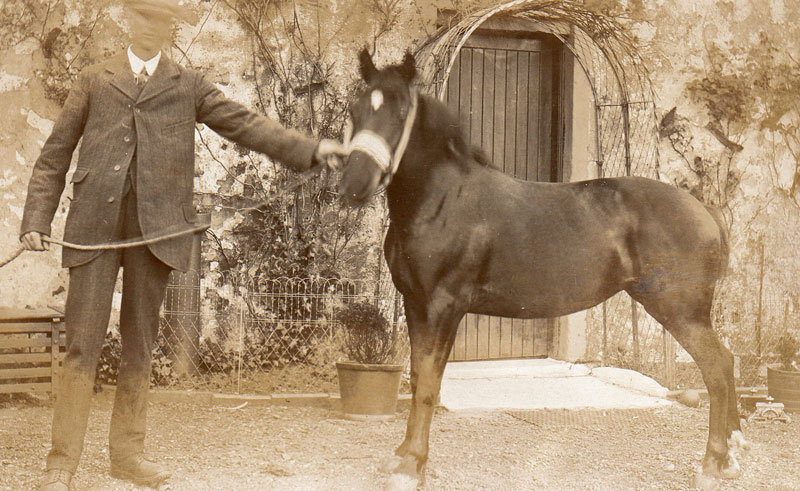 578
Alex Dunlop, Windyedge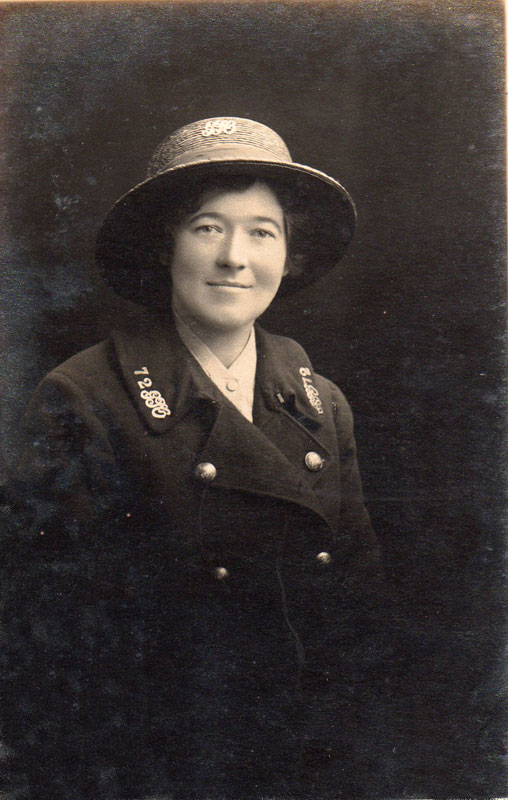 578
Mary Littlejohn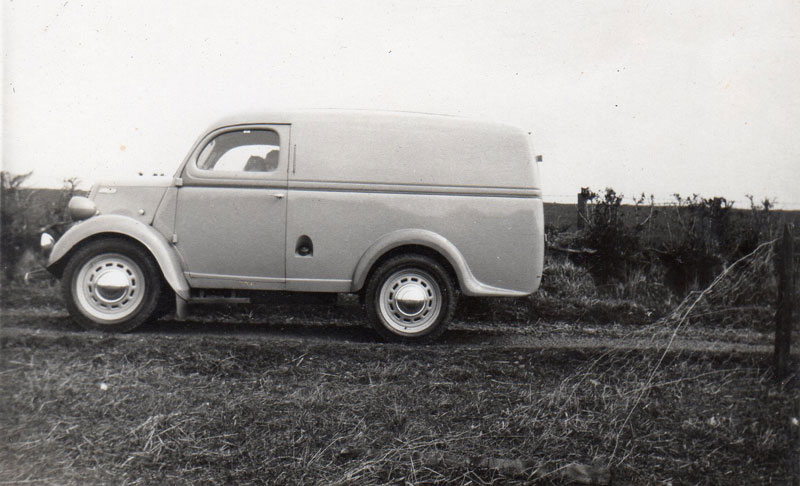 579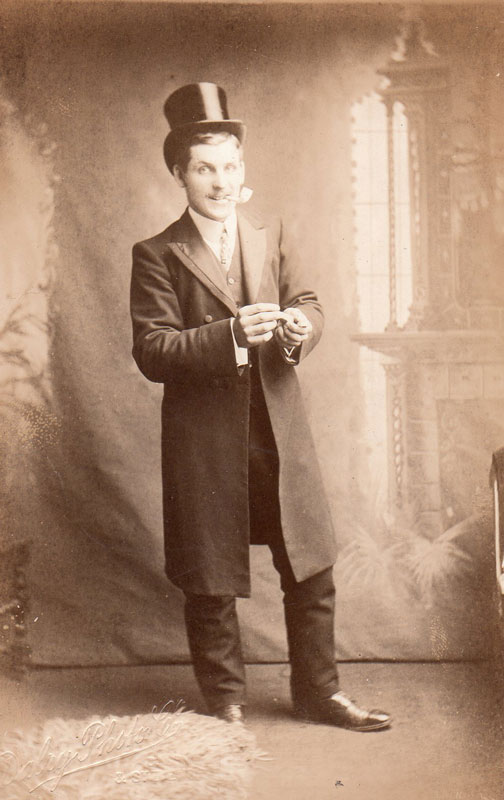 580
Alex Burns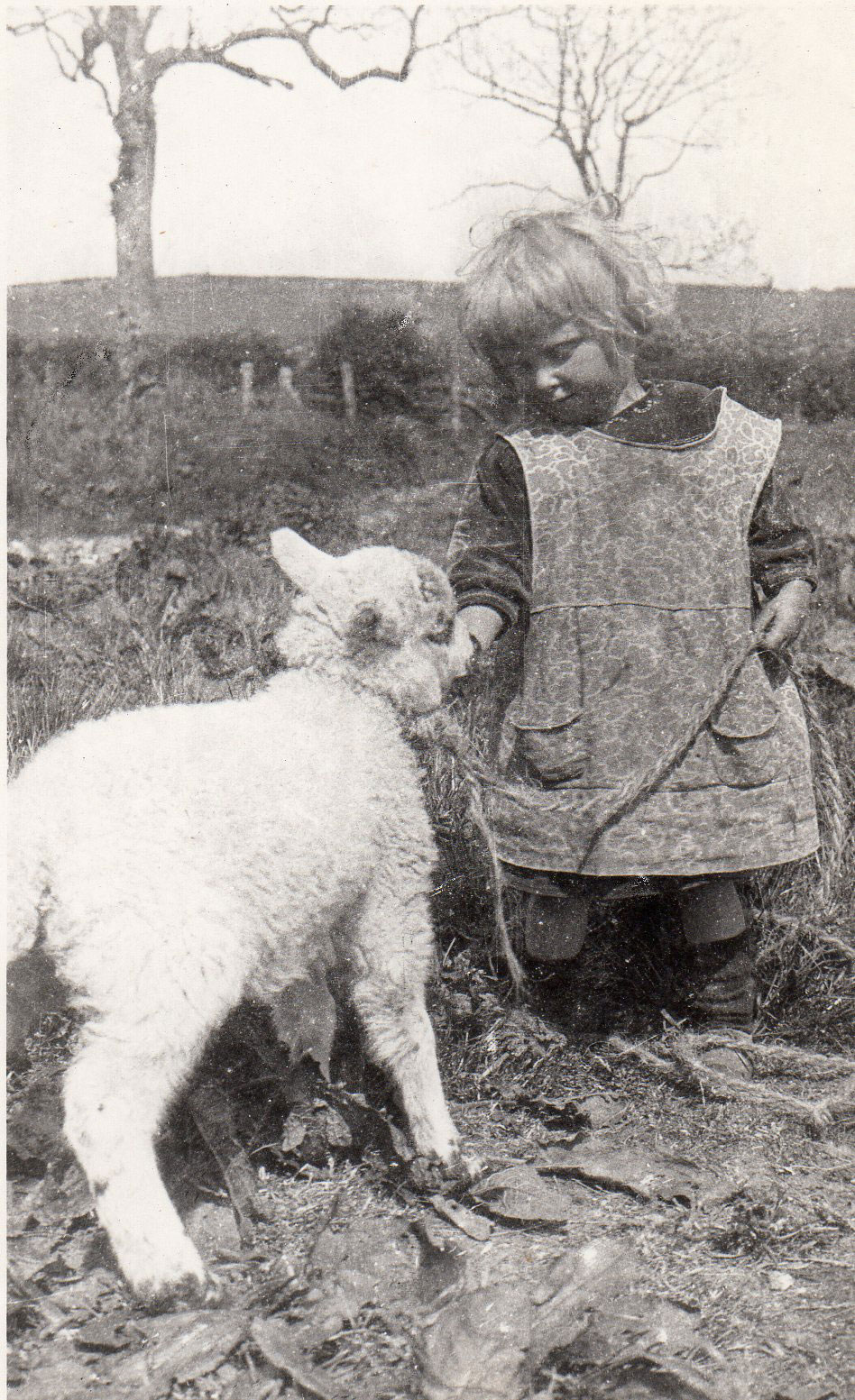 581


582
Mrs Kennedy's 50th Wedding Anniversary,
Old Folks' Club, 3rd September 1970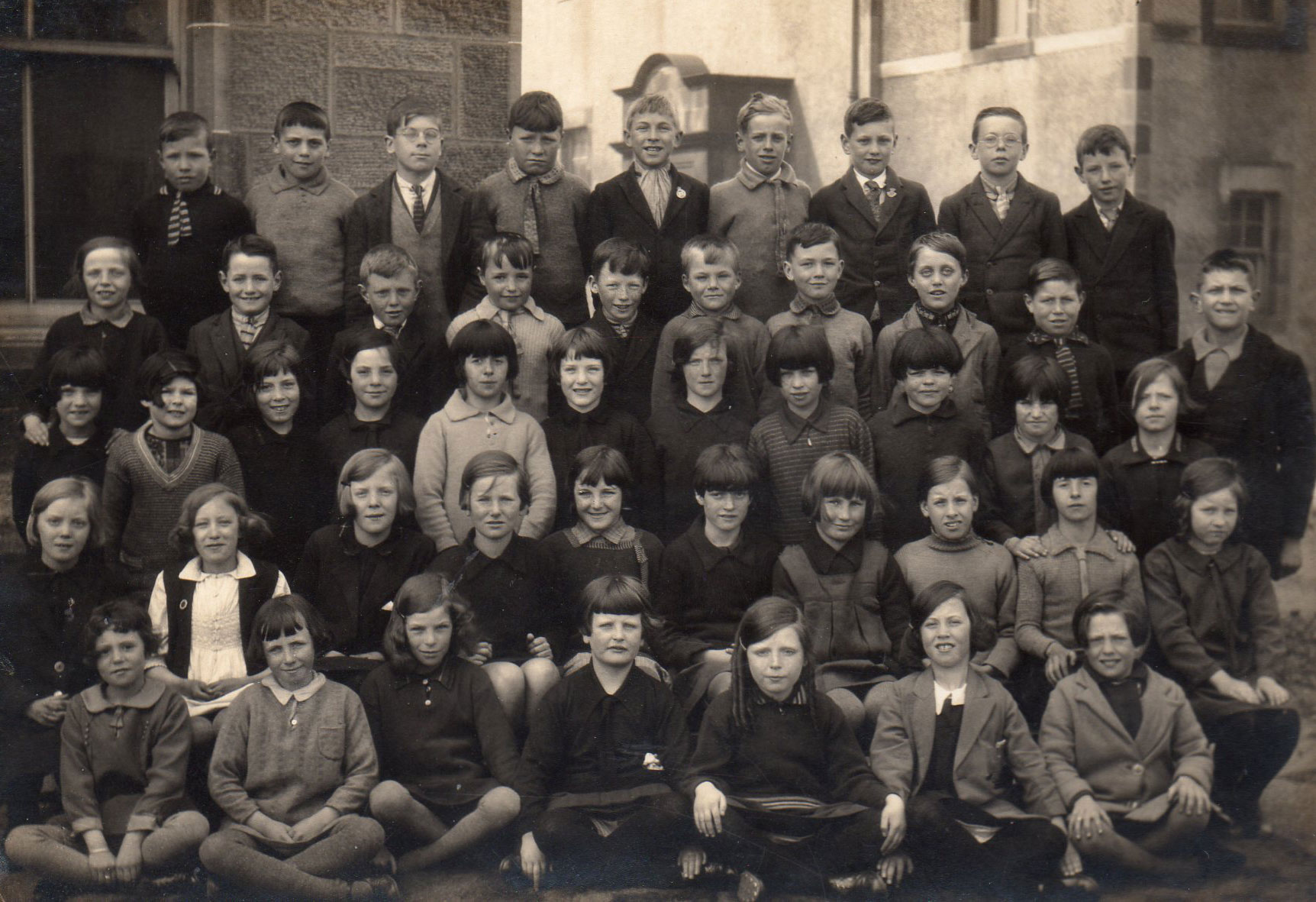 583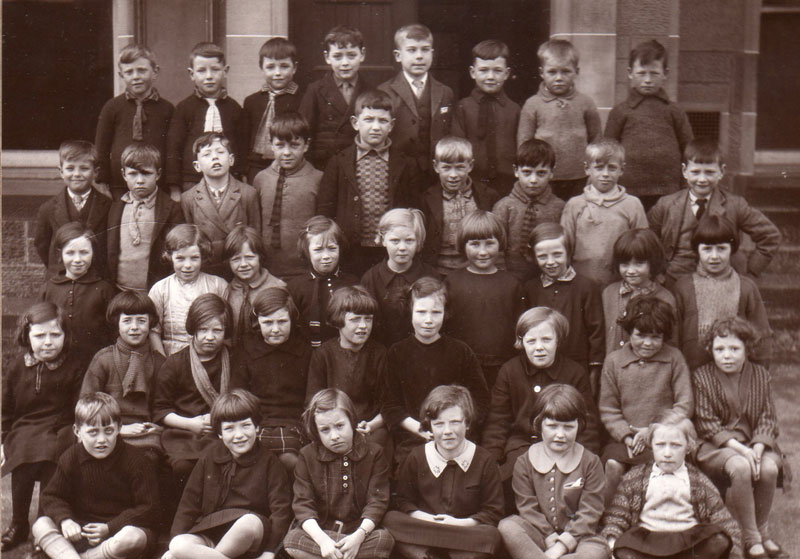 584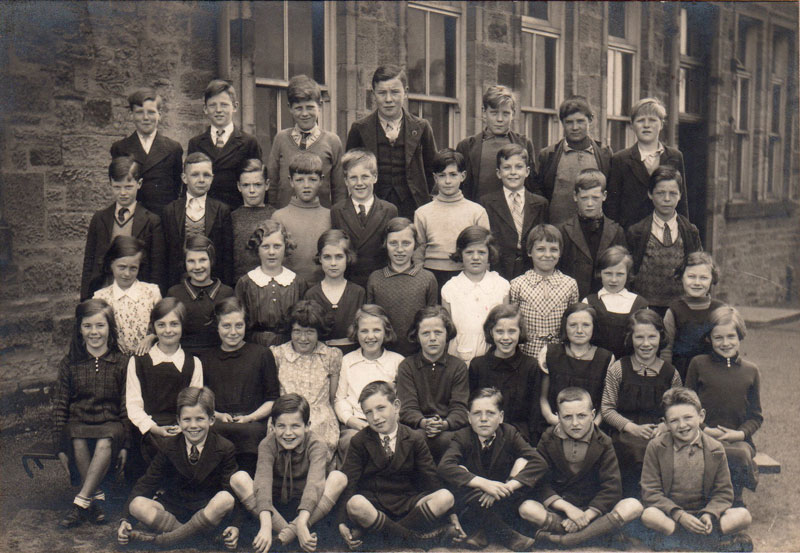 585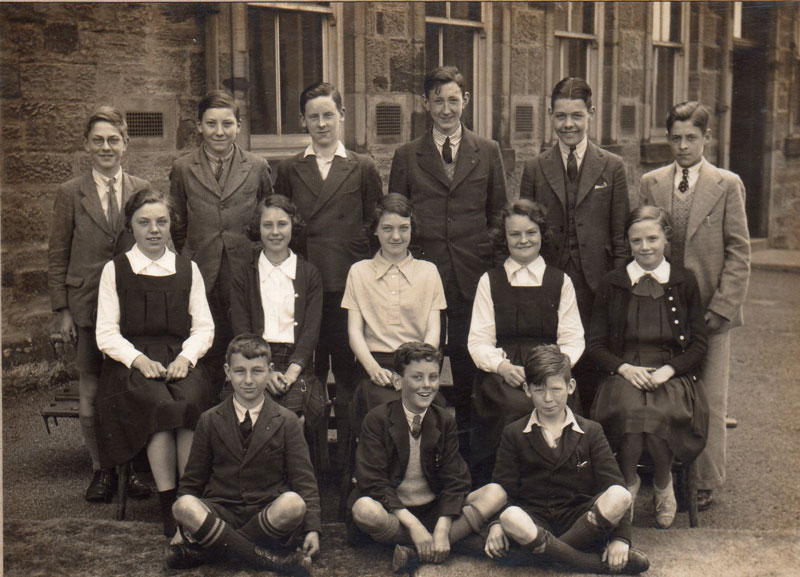 586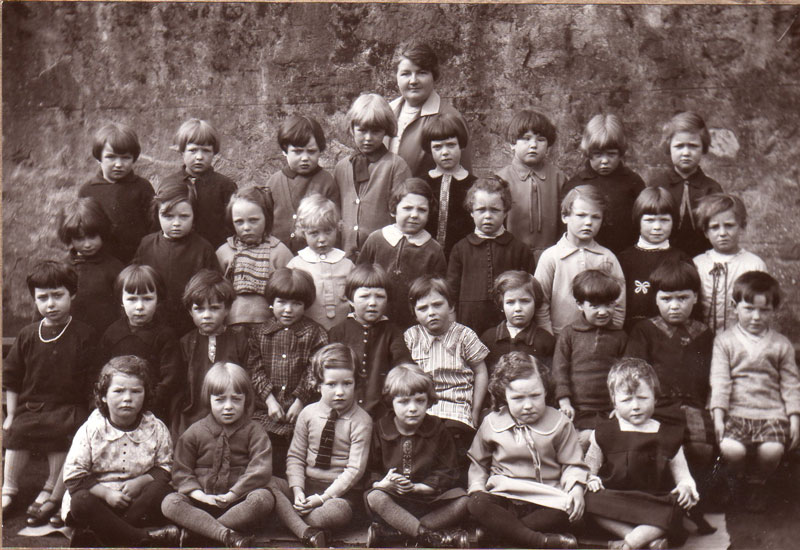 587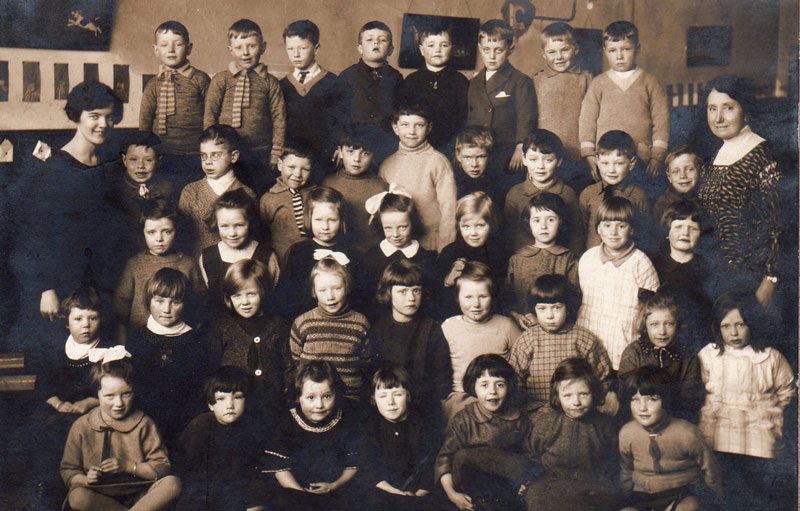 588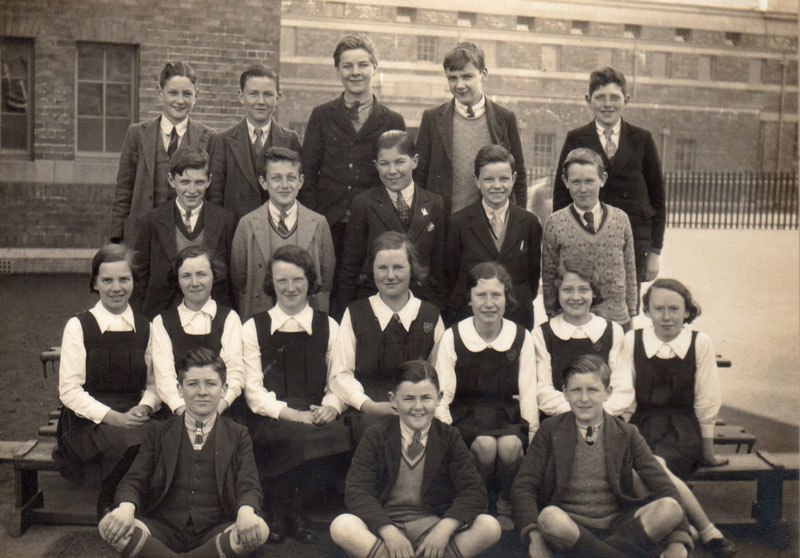 589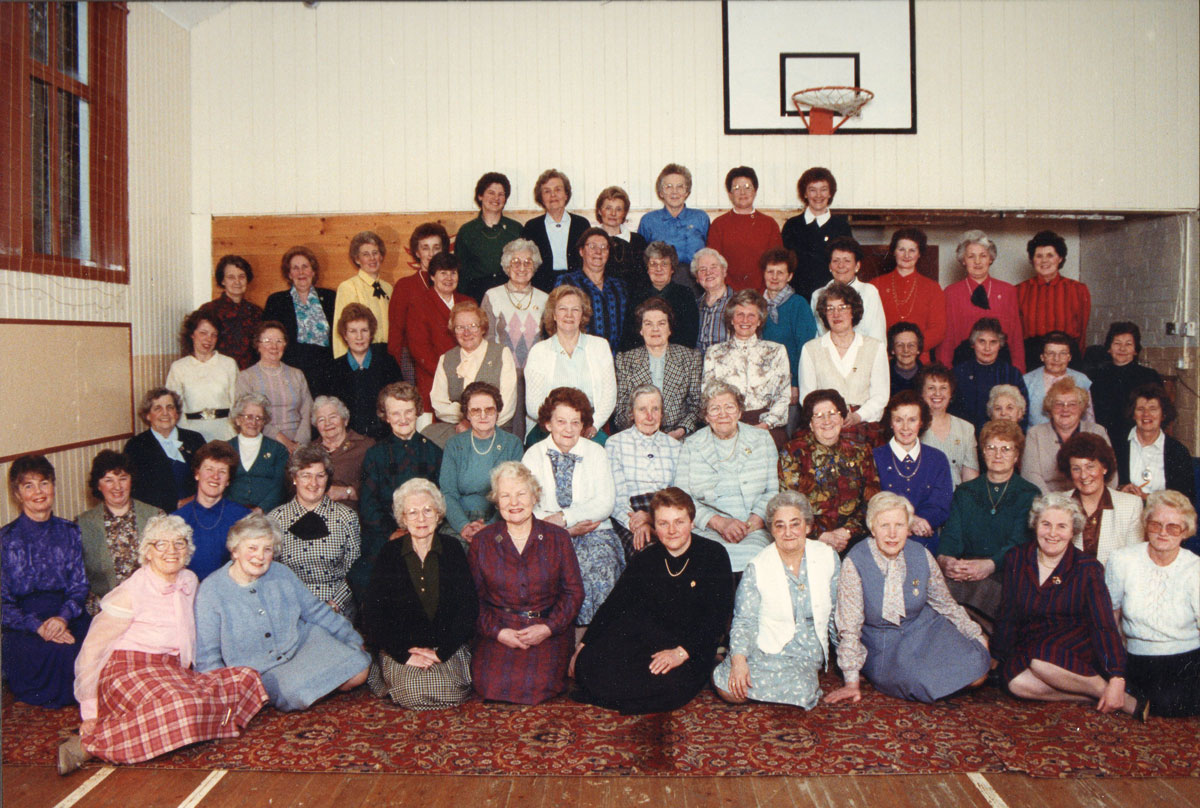 590
W.R.I. April 1990





591
Key


1 Mrs Steel 2 Mrs M Wilson 3 Mrs Gillan 4 Mrs McCrae 5 Mrs I Crawford 6 Mrs Speir
7 Miss M Dickson 8 Mrs I Wilson 9 Mrs A Lamont 10 Mrs J Smith 11 Mrs Irvine 12 Mrs Logan 13 Miss Currie 14 Mrs Gilmore 15 Mrs Smith 16 Mrs Hood 17 Mrs Busby 18 Mrs Young 19 Mrs J Chalmers 20 Mrs J Stevenson
21 Mrs Smith 22 Mrs I McNeil 23 Mrs Robertson 24 Miss Templeton (Treasurer) 25 Mrs J Gilbert (Vice President) 26 Mrs Borwick (Honorary President) 27 Mrs Campbell 28 Miss Matthew 29 Miss Matthew 30 Mrs M Chalmers 31 Mrs Muirhead 32 Mrs Comrie
33 Mrs R Reid 34 Mrs J Logan 35 Mrs Kennedy 36 Miss Dickson 37 Miss McColl 38 Miss Beechy 39 Miss Craig 40 Mrs J Reid 41 Mrs Henderson 42 Mrs Wylie 43 Miss McEwan 44 Mrs Oswald 45 Mrs Hodgart 46 Mrs Coleman
47 Mrs McCrorie 48 Mrs Rolley 49 Mrs Fairlie 50 Mrs Kirkpatrick 51 Mrs Campbell 52 Mrs C Gilbert 53 Mrs Reid 54 Miss Corson 55 Mrs Hill 56 Mrs Gray 57 Mrs M McNeil 58 Mrs Herd 59 Miss Templeton 60 Miss Parker 61 Mrs McDonald


592
Dalry High School Staff and Senior Pupils, 1928




593
Dalry High School Staff and Pupils, 1938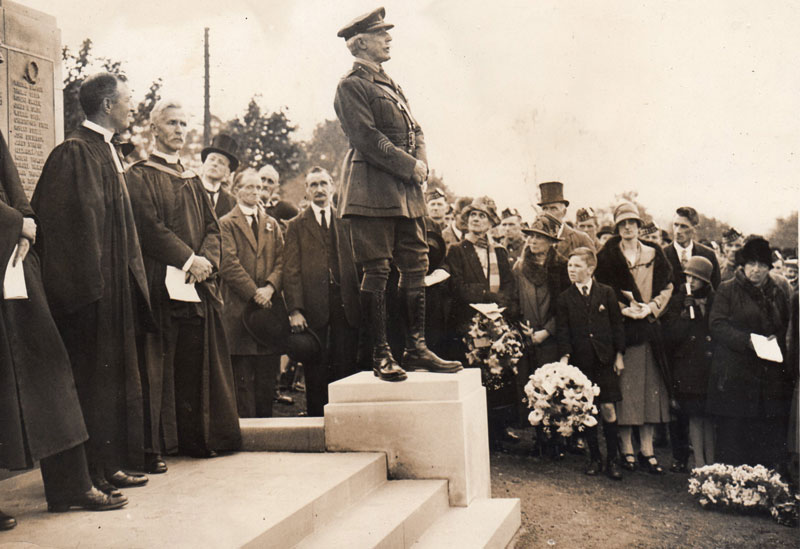 594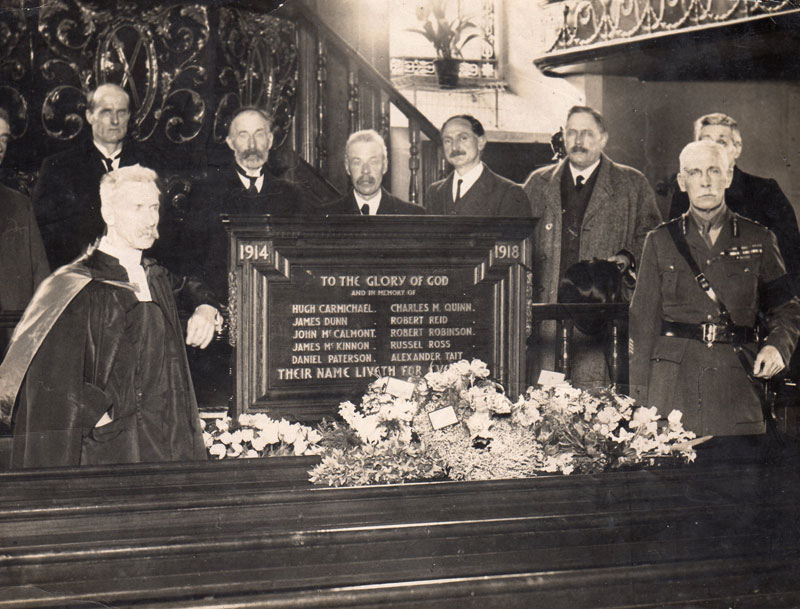 595
Unveiling of Dalry St Andrew's Church War Memorial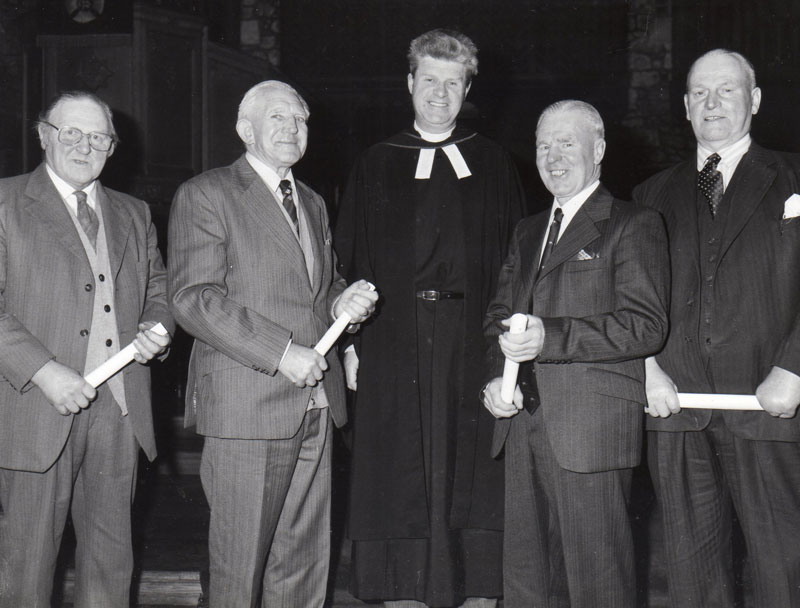 596
St Margaret's: Presentation of Long Service Certificates, 26th February, 1984

James Dickson (Ordination: 1947), John Whitefor (1947), Rev A Douglas Lamb, William Ovenstone (1953), James Hall (1949)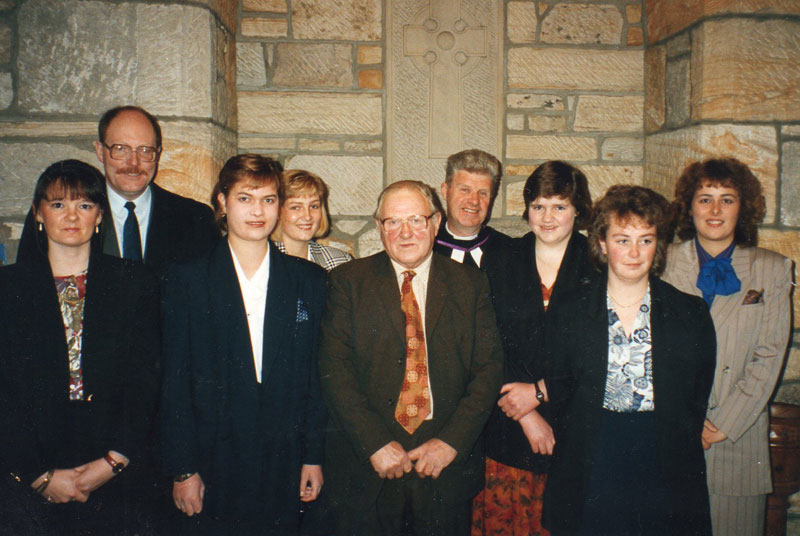 597
St Margaret's: New Communicants, 20th October, 1991

Robert Travers (Divinity Student), J Dickson (Session Clerk), A D Lamb
Ladies, L-R: Diane Berryman, Lindsay and Gillian Reid (Bleeze Farm), Janet Reid (Caddell), Hazel McNeill (Hindog), Nicola Baird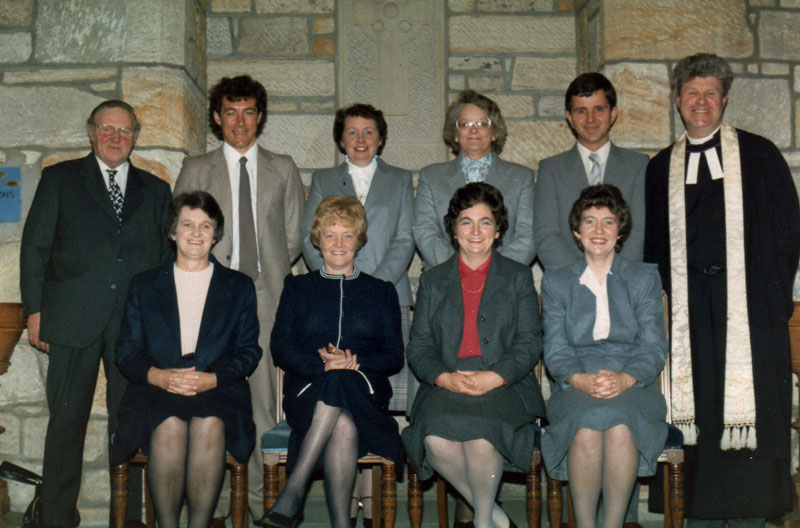 598
St Margaret's: Ordination of Elders, 28th May, 1985

Jas. Dickson (Session Clerk), Colin Houston, Lily Henderson, Mary Gilbert, Robert McKenzie, Rev A D Lamb
Seated: Janette Wylie, Elise Glen, Margo Davidson, Anne Paterson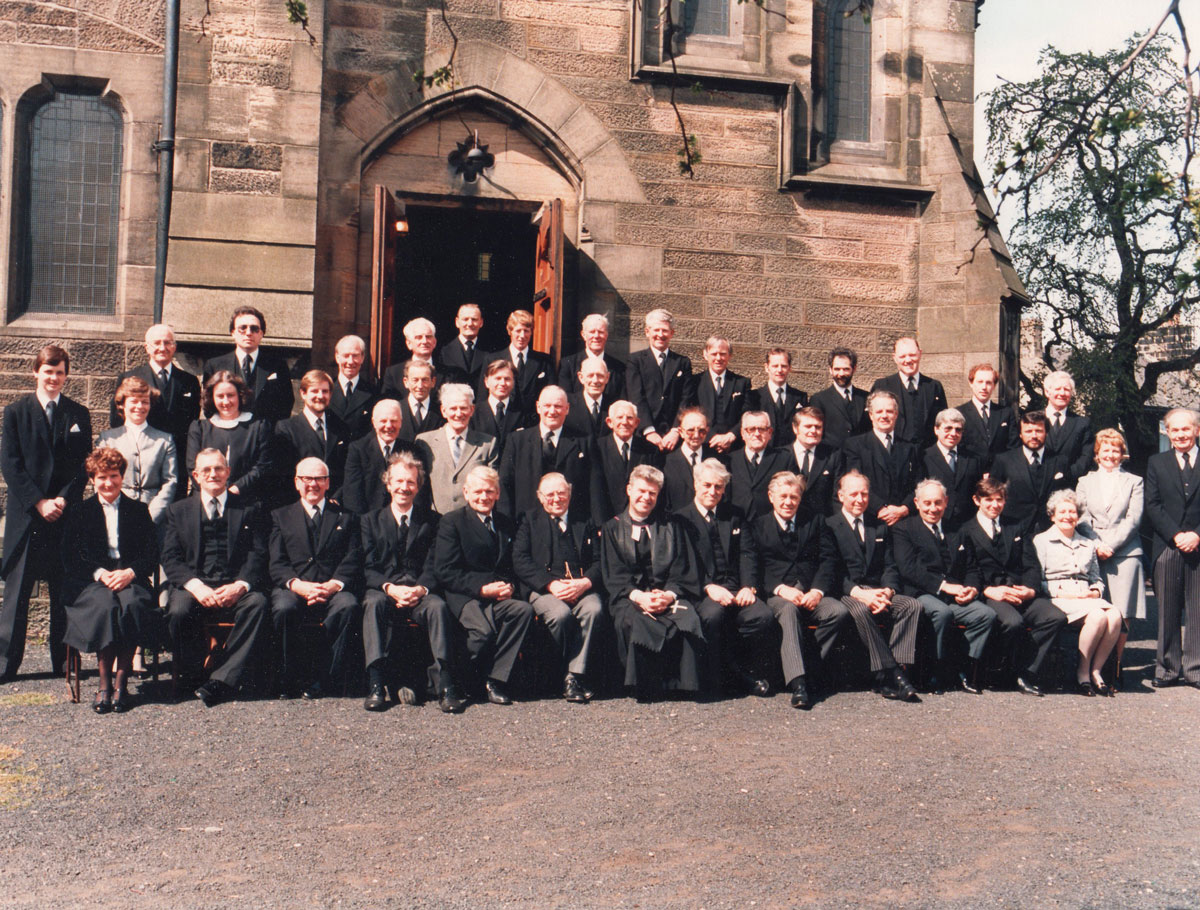 599
St Margartet's Kirk Session, 29th April, 1984

Front Row: Mrs J Rodger, P Kane, R McCrae, D Kennedy, Dr W Wilson, J Dickson, Rev A D Lamb, R W Moody, A Wilson, J Golder, J Templeton, D Reid, Mrs A Gibb
Second Row: G Allan, Mrs E Fowler, Mrs L Houston, D King, W Ovenstone, W Seaman, J Hall, J Whiteford, J Davidson, G lammie, R Kane, R W Wylie, R Cuthbertson, D Nisbet, Mrs G T Smith, A Bennie
Third Row: T Matthew, W Harrison, J Nisbet
Back Row: W Carey, J Hodge, H Hodge, D Lindsay, W Gilmore, G Dunlop, J Murray, I Mathieson, F Warwas, J Walker, R Ward, A Addie, J M McClymont, J Johnstone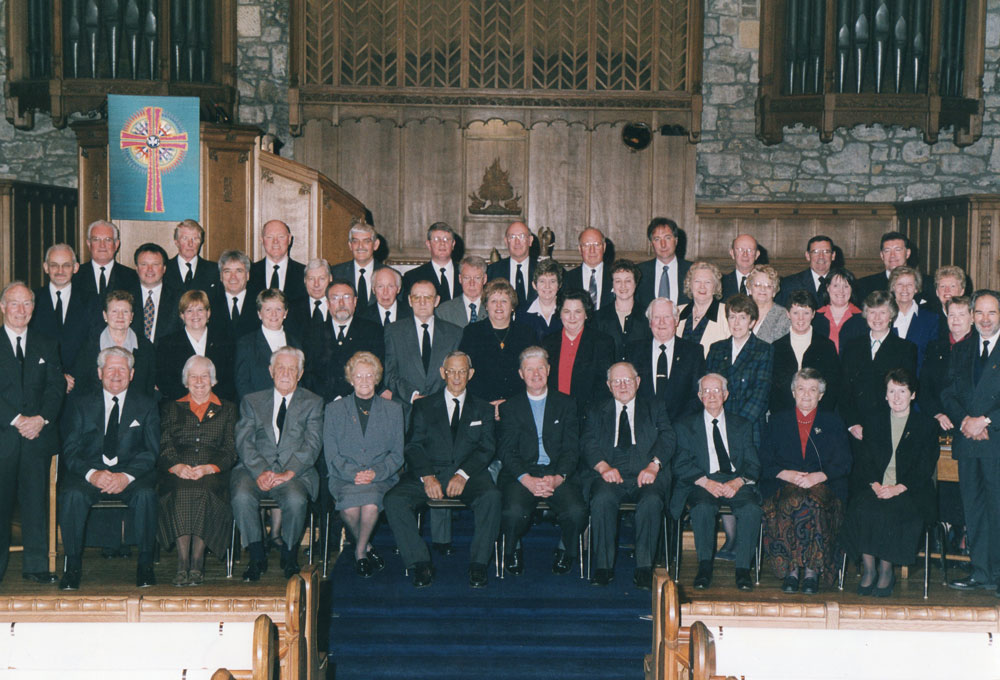 600
St Margaret's Kirk Session, 29th April, 2001

Back Row: Jack Busby, Gibb Dunlop, Andrew Addie, Hugh Aird, David Park, Bill Hutcheson (Organist), John Golder, Graham Lait, David Harbison, Hugh Brenna, Colin Houston
Second Back Row: Alistair Todd, David Nisbet, Lindsay Paterson, Robert Cuthbertson, Robert Speir, Roy Davidson, Anne Paterson (Treasurer), Linda Houston, Jean Gilbert, Mary Gilbert, Jane Dunlop, Kay Galloway, Sandra McKenzie
Second Front Row: Hugh Hodge (Beadle), Jean Rodger, Jean Todd, Gilda Smith, Jim Hodge, Bill Gilmore, Margaret Donaldson, Margo Davidson, Jack Johnstone, Elizabeth Cuthbertson, Jean Glen, Irene Blue, Mary Logan, Robert Ward
Front Row: Ian Matheson, Agnes Gibb, Sandy Wilson, Elise Glen, Franz Warwas, Douglas Lamb (Moderator), James Dickson (Session Clerk), Bill Carey, Janetta Wylie, Anne Houghton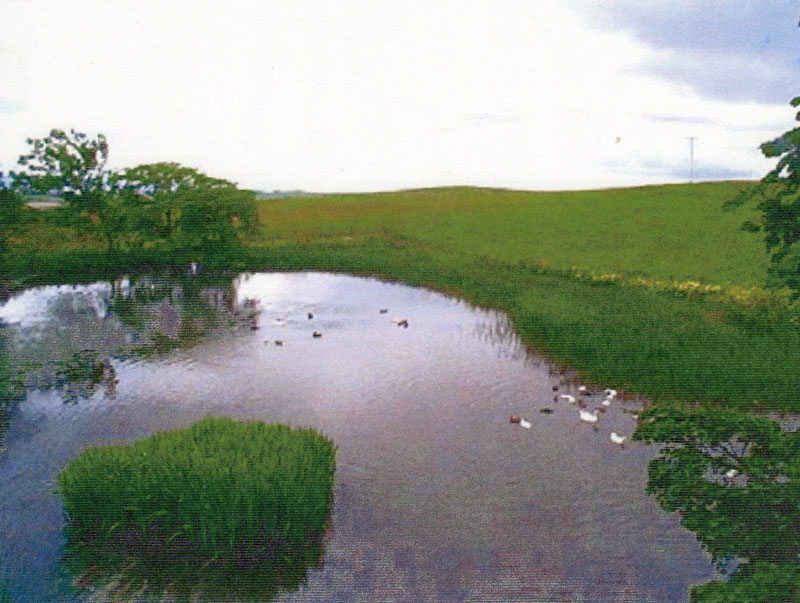 601
Little Auldmuir Dam, Spring 2000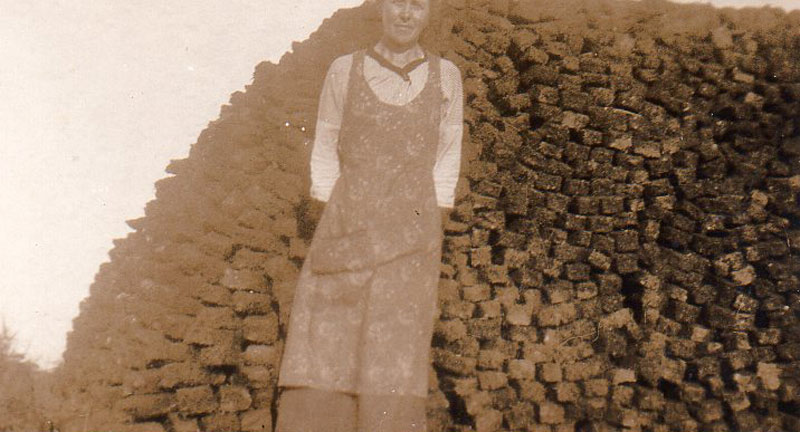 856
Peat Stack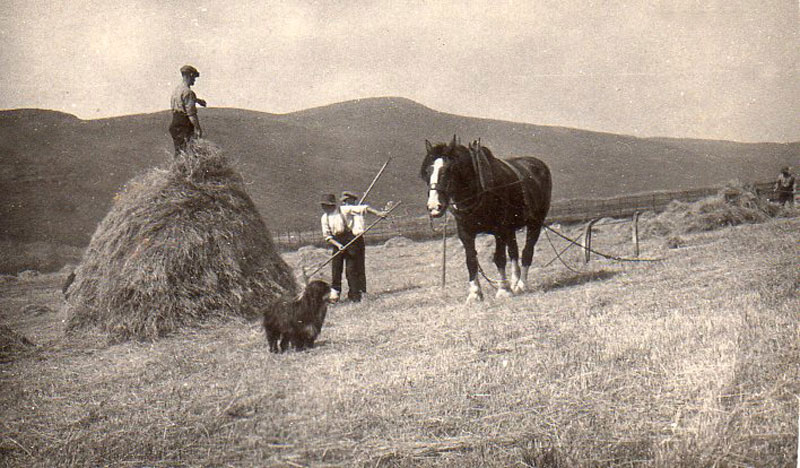 857
Hay Field at Birkhead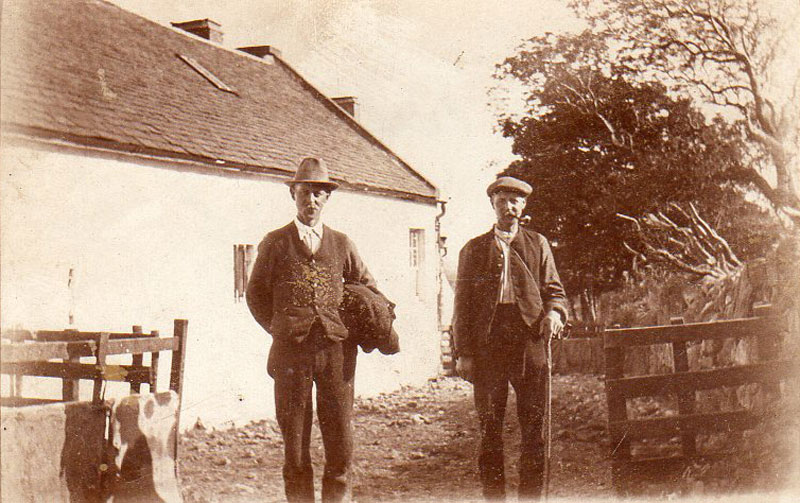 858
George and Willie Speir



859
Postman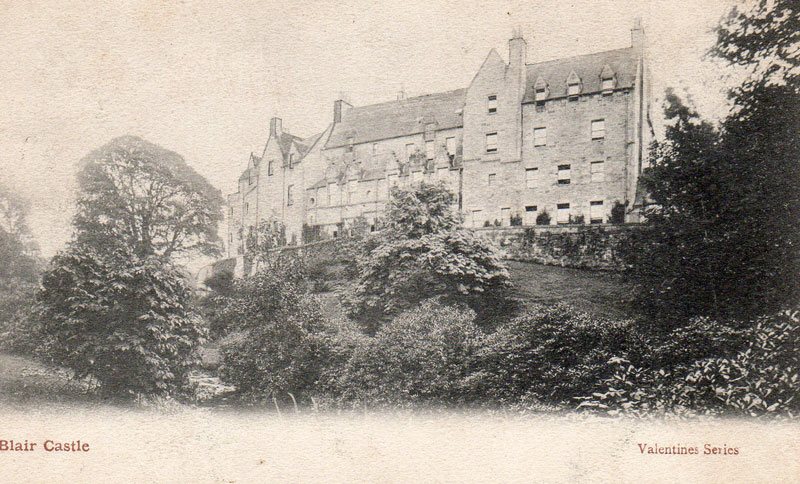 860
Blair House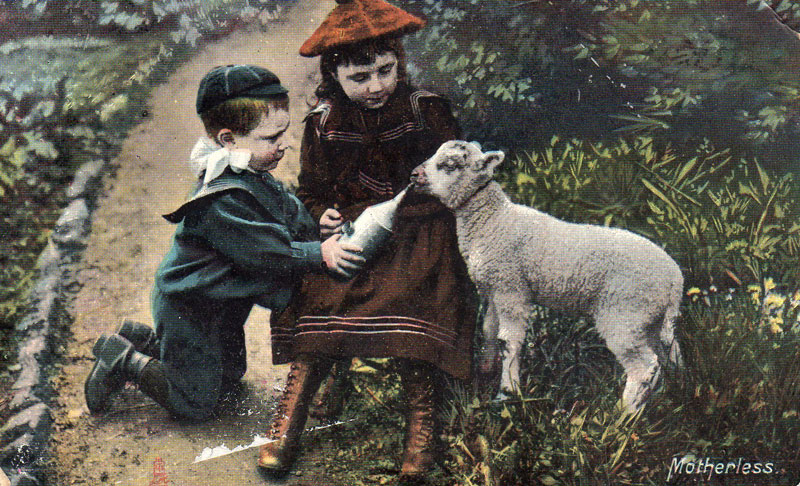 861
"Motherless"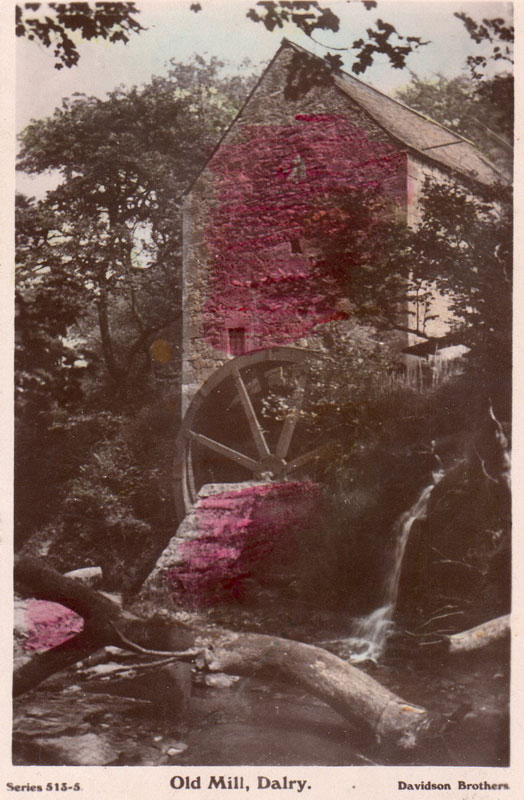 862
Old Mill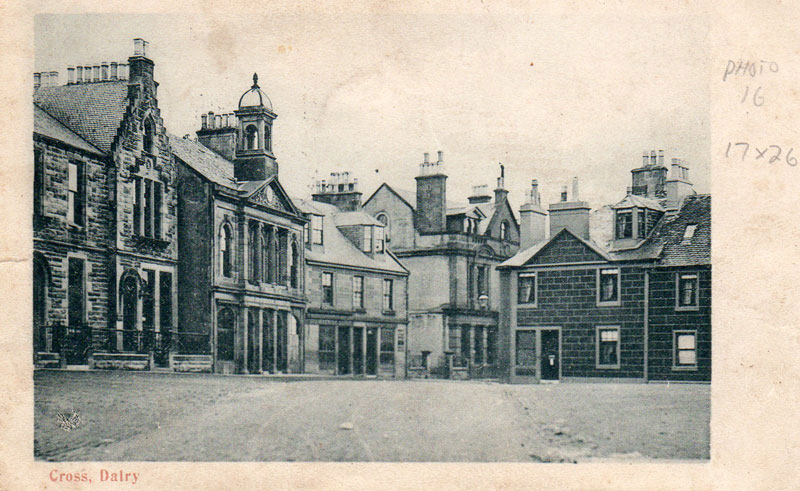 863
The Cross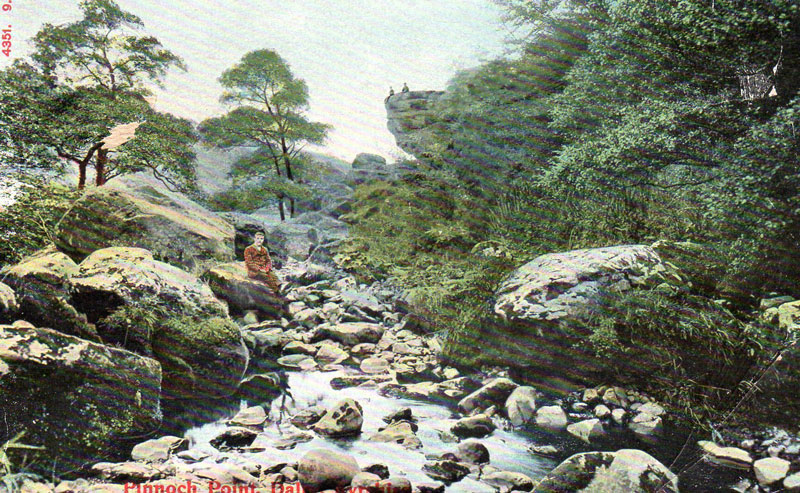 864
Pinnoch Point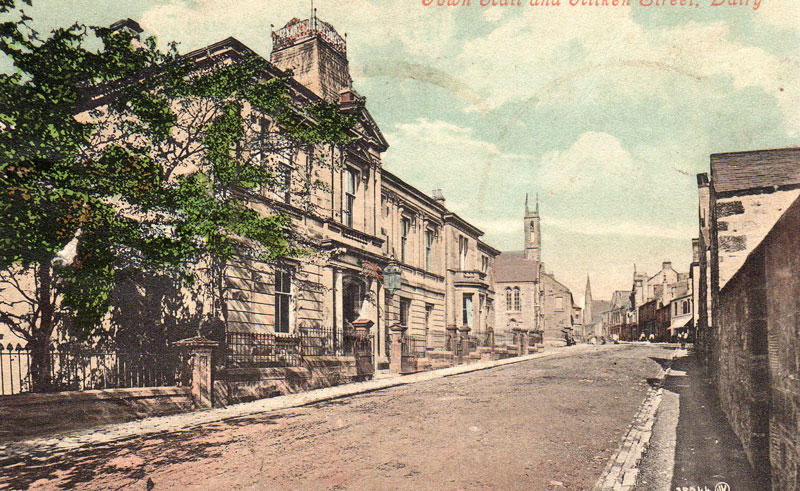 865
Public Hall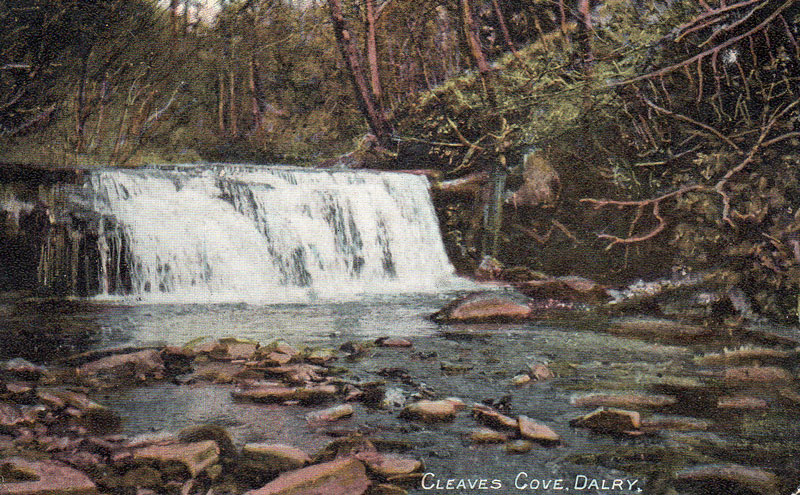 866
Cleaves Cove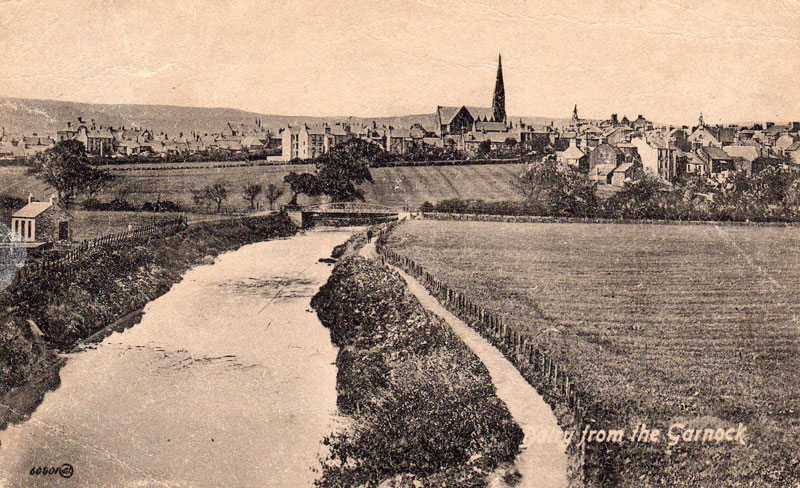 867
View from the Garnock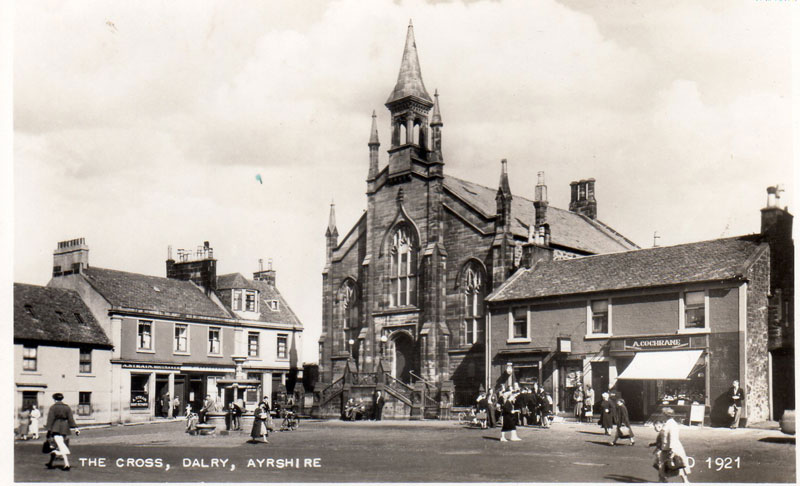 868
The Cross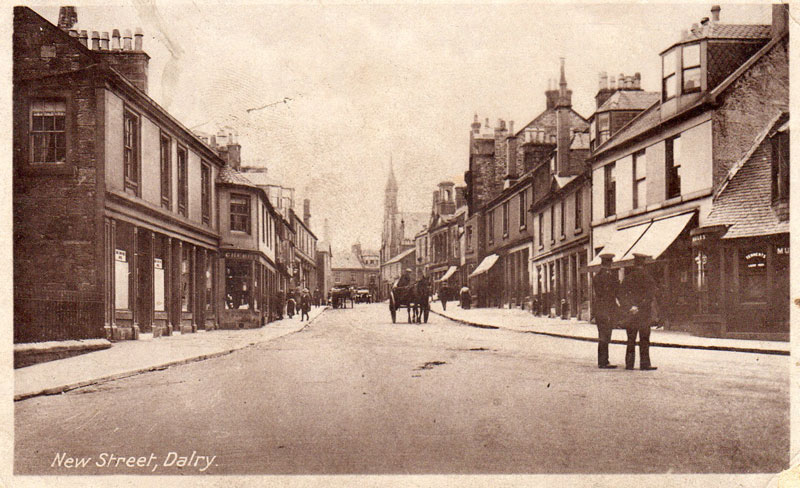 869
New Street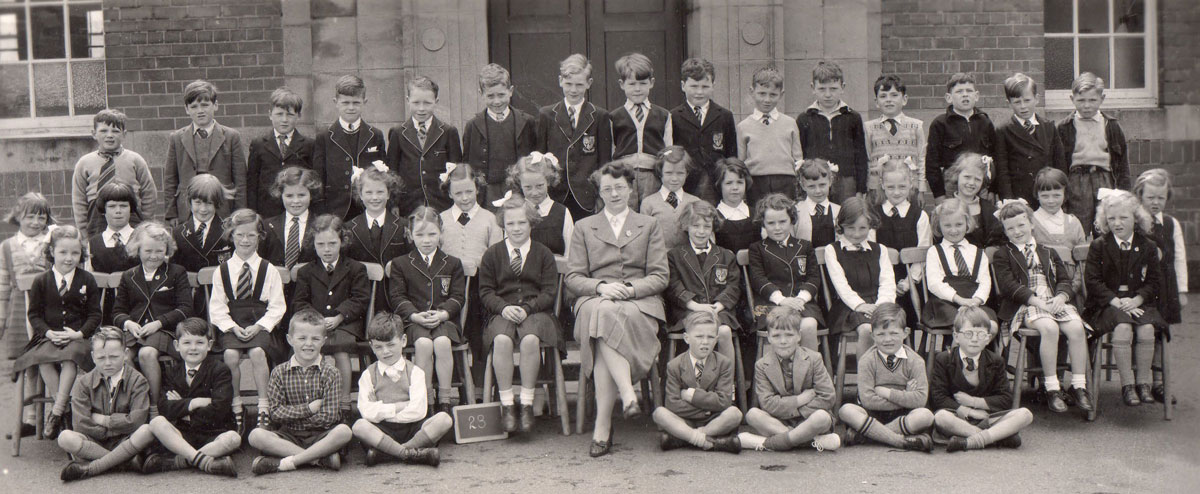 870
Primary ca. 1954 - Miss Hay's Class


Back Row: Ian (Stonewall) Jackson, Jim Kilpatrick, George Cattenach, Robin Duncan, Neil McTaggart, Jim Bennie, Jim Morton, Malcolm Johnston, Francis Ballardie,
John Hodgart, Allan Street, David Roberts, Andy McMillan, William Ovenstone, Archie McCulloch
Middle Row: Elizabeth Daly, Mary Andrews, Moira McKenzie, Elma Loudon, Margaret Wharton, Kathleen Shaw, Dorothy Houston, Anne Booth,
Moira ?Philip, Sandra Hodgart, Pat Biggar, Sheila Maconnachie, May Wales, Maureen Macdonald
Seated: Margaret Menzies, Annette Friels, Sheena Winton, Sheila Drummond, Pauline Reid, Miss Hay, Marilyn McNicol, Ann Reid, Margaret Cowan, ?Annette Ovens, Morag Shearer, Moira Lindsay
Front Row: Arthur Friels, Bryce Daily, Duncan Gillies, George Young, Jim Cox, Archie Harkins, Drew Jones, Jacky Smith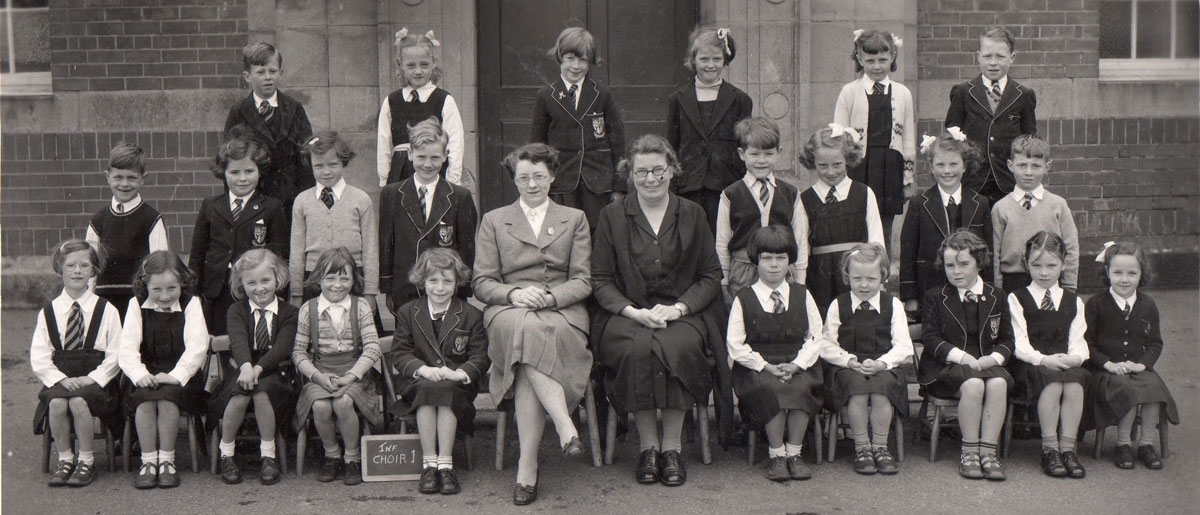 871
Infant Choir ca. 1954 - Miss Hay and Miss Brown


Back Row: William Ovenstone, Pat Biggar, Moira McKenzie, Sheila Maconnachie, Sandra Hodgart, Neil McTaggart
Middle Row: Robin Duncan, Elma Loudon, Ann Booth, Jim Morton, Malcolm Johnston, Dorothy Houston, Margaret Wharton, John Hodgart
Seated: Sheena Winton, Margaret Cowan, ?Annette Ovens, Elizabeth Daly, Marilyn McNicol, Miss Hay, Miss Brown, Mary Andrews,
Maureen McDonald, Ann Reid, Sheila Drummond, Margaret Nisbet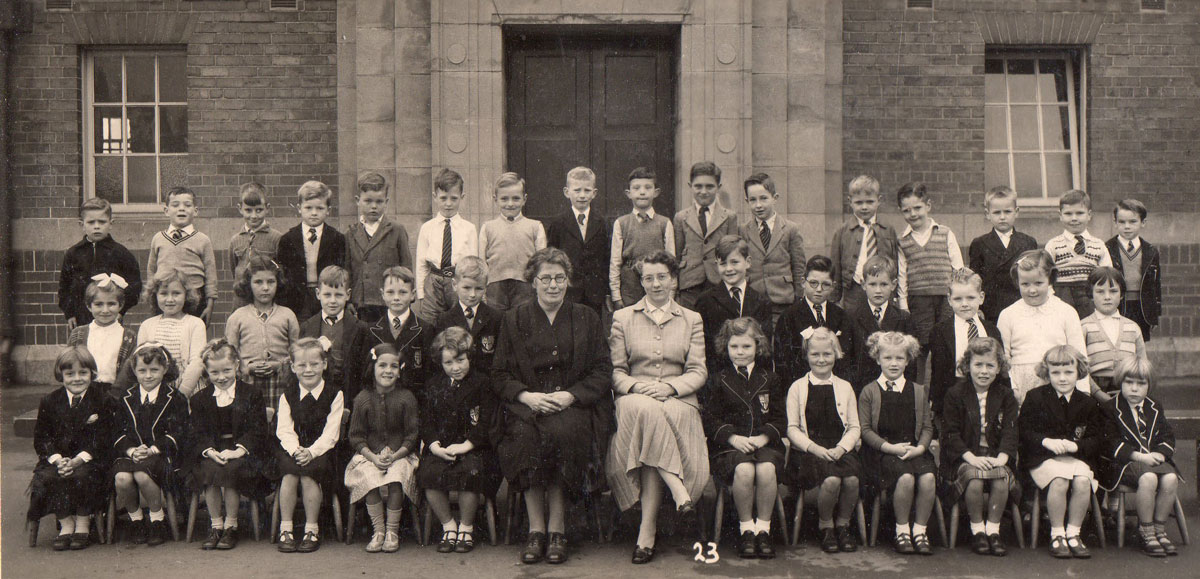 872
Primary ca. 1957




Back Row: George Wallace, Gordon Boyce, Gordon Taylor, Colin May, George Robinson, Jim Harkins, James Smith, George Andrews, Peter Callaghan,
Ian Aitken, Neil McMillan, John Aird, Robert Roddie, Tom Kirkwood, Charlie Patterson, Tom McLaughlin.
Middle row: Anne Crawford, Margaret Wilson, Amelia Maltinovich, Jackie Walker, Alan Marshall, Jim Riddet, Grant Parker, Stephen Neil,
Sandy Andrews, Stewart Kennedy, Jean Robinson, Rena Gilbert.
Front row: Jeanette Lindsay, Rona Stevens, Sheila Hawthorn, Sheila Collison, Margaret Wilson, Margaret Gilmore, Miss Brown (Primary School Headmistress),
Miss Hay, Harriet Lammie, Helen Sanders, Ann Young, Elaine Hodgart, Elizabeth Magilton, Mary Aird.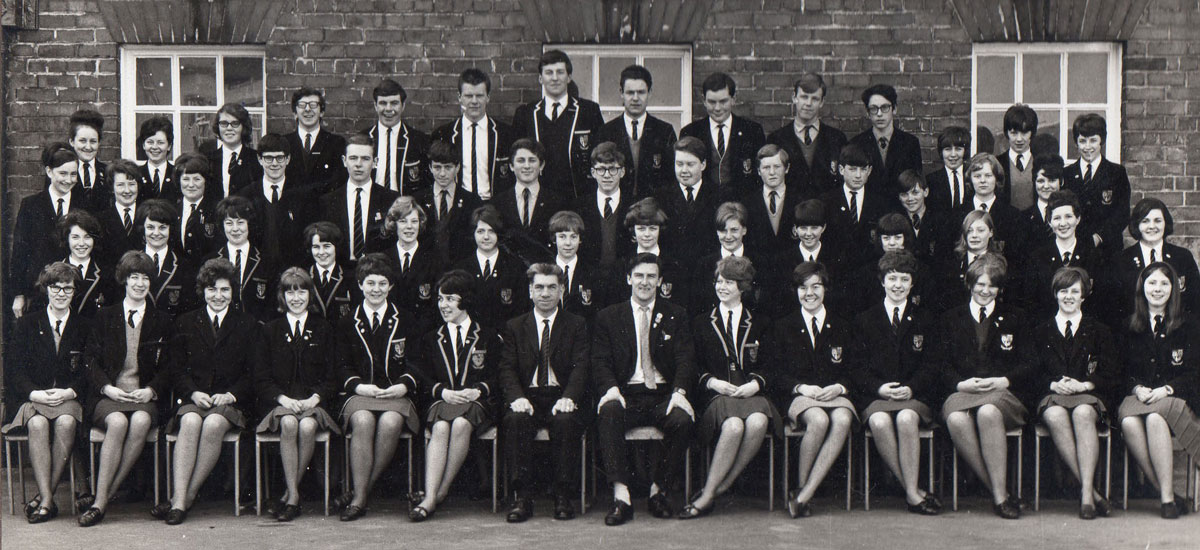 873
1967 - Senior Choir


Back Row: J Dickson, C Smith, E Dickson, J Burns, R Wallace, R Prasher, J Crawford, J Cairns, M Wilson, H Gilmour, R Kane, L Hamilton, A Barclay, R Stewart

Second Row: S McCausland, J Reid, M McMaster, D Carey, A Park, I Moodie, R Wright, A Hewitson, R Davidson, A Campbell, A Davidson, W Walker, J Howie, E Maxwell

Third Row: I Whiteford, J McChesney, V Conn, J McMillan, M Brash, J Barclay, E vLang, B Miller, N Walker, W Stevens, M Blue, R Gilbert, L Hudson, E McKelvie

Front Row: A McDowall, M Syme, A Crawford, S Hawthorn, M Hamilton, E Ross, Mr Campbell, Mr Rennie, M Wilson, A Menzies, J Fulton, A Barr, L McTaggart, C Hudson