DALRY BURNS CLUB
Miscellaneous Photographs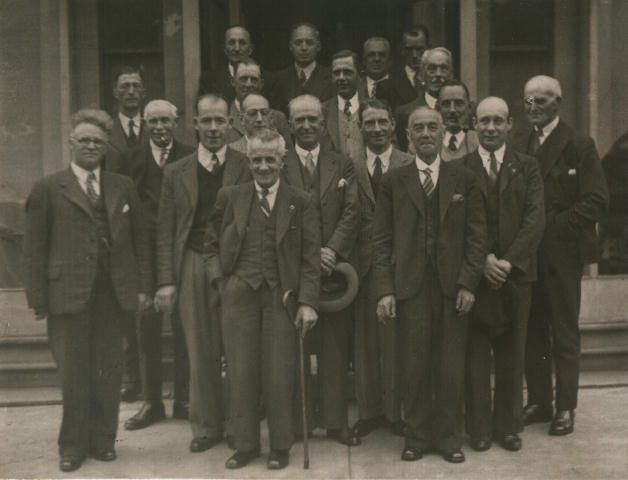 Outing to Dumfries, June 1948
Back Row: Oliver Aitken, Rev A Minto, Unknown, Cameron Fullarton
Second Row: John Thomson, Hugh Hart, Pat Comrie, James Jackson
Third Row: James Harkins, Alec Barr, Bill Davidson, Douglas McLelland, John Howie, Barclay Brown, William Wilson,
Archie Comrie, A McTaggart (Bus Driver), R D Campbell
Front (with walking stick): Tommy Howie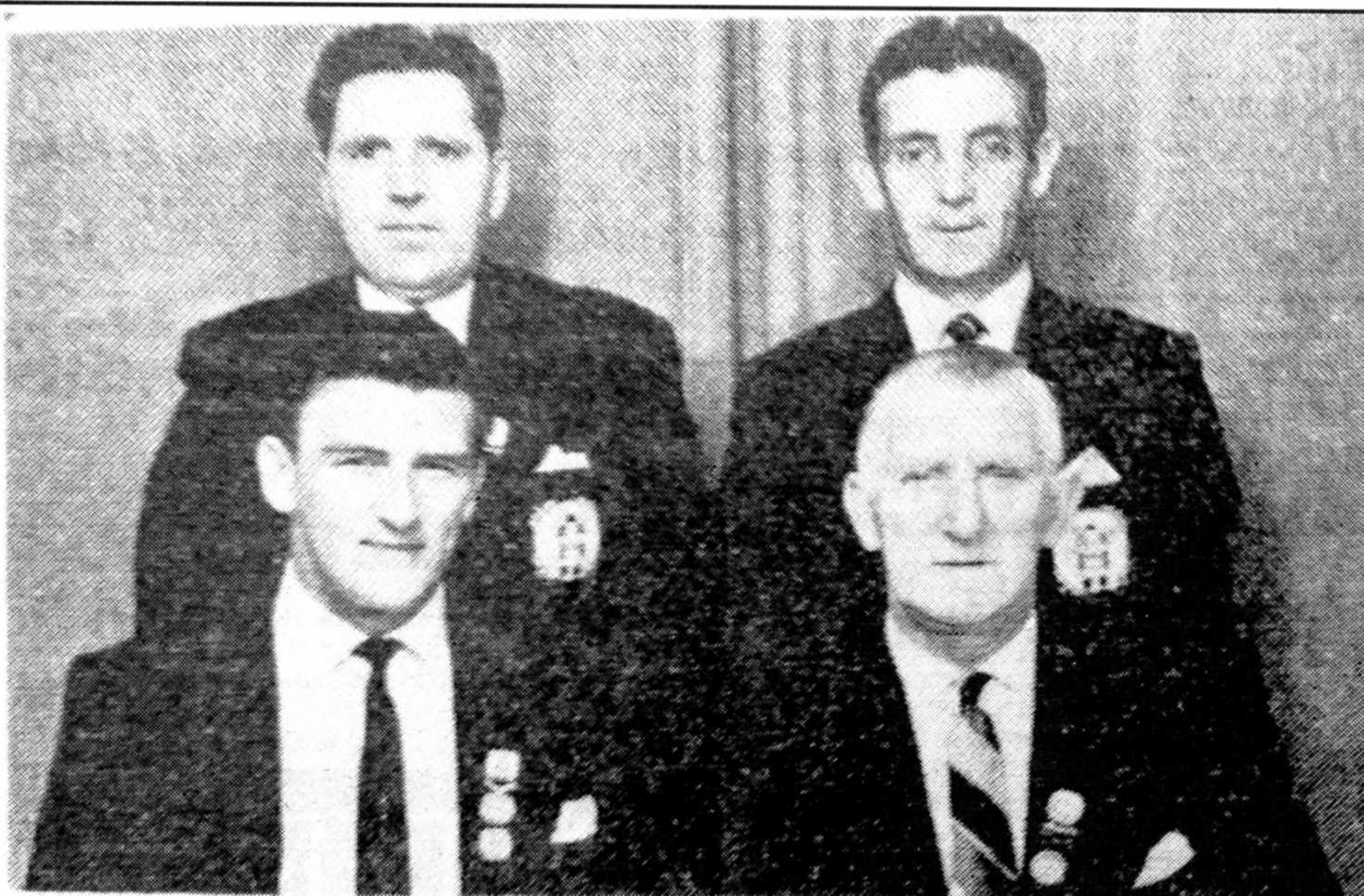 McLennan Cup
Members of DBC who won the McLennan Cup which is competed for annually by clubs in the Burns Bowling Association.
Back: Francis Glachan, Alex. Stevenson
Front: Jack Rennie, James Rennie (Skip)
This was the first occasion in the twentieth century that an Ayrshire Burns Club had won the trophy.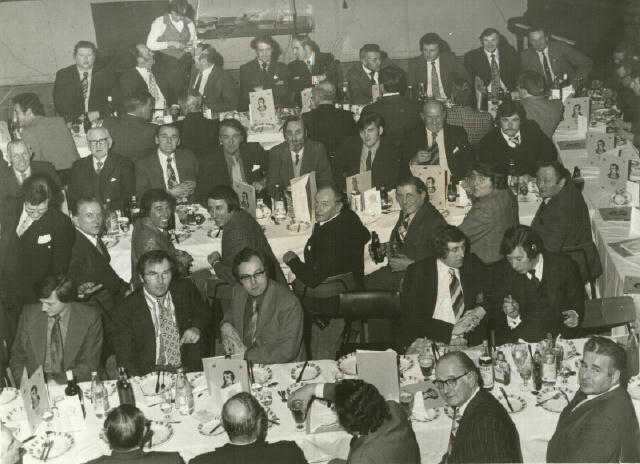 151st Anniversary Supper - 1976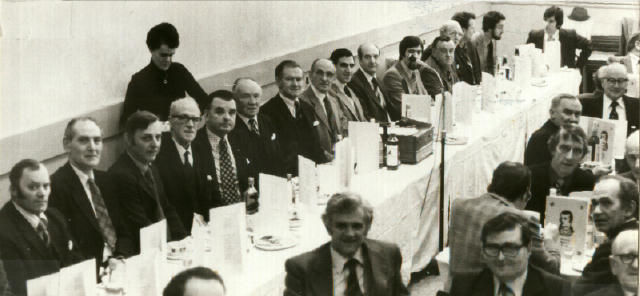 Chairman's Table, 153rd Anniversary Supper - 1978
O Gilbert, W D Walker (Secy), A Todd, W Wishart, Chief Inspector George Weir (Area Commander, Kilbirnie), N G Clark, J R Clark (Chairman), R Crawford, H Crawford, J Brash, T Ward, G Lammie, J Nisbet, G Berryman, W Wallace, A Findlay

Also in photo: J McPherson, A McGavin, A Tait, J Kelso (back), A Bennie, C Love, L Smith, J Marshall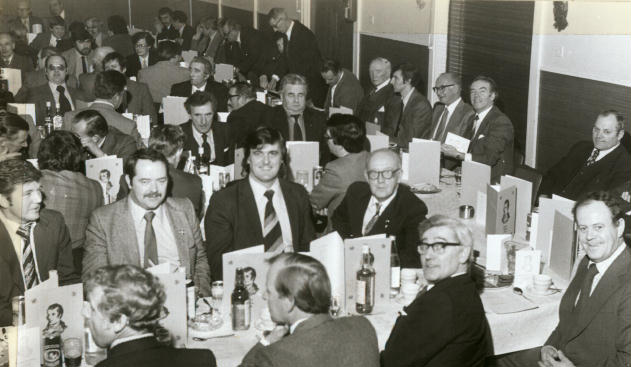 156th Anniversary Supper - 1981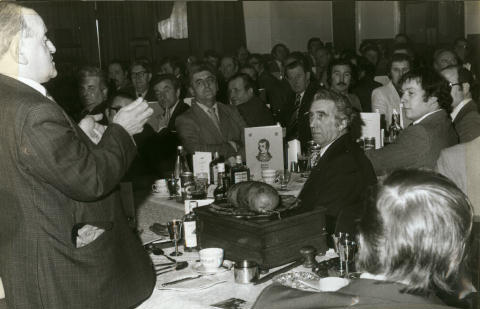 "Address To A Haggis" - George Lammie
156th Anniversary Supper - 1981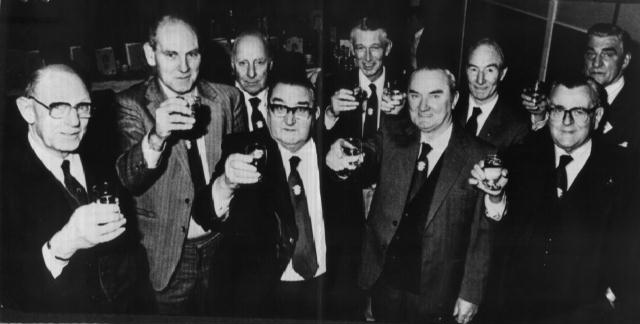 160th Anniversary Supper - 1985
J Nisbet, W Walker, W Hamilton (Croupier), J McNab, T Wilson, L Smith (Chairman), H Hodge, G Lammie, C Oswald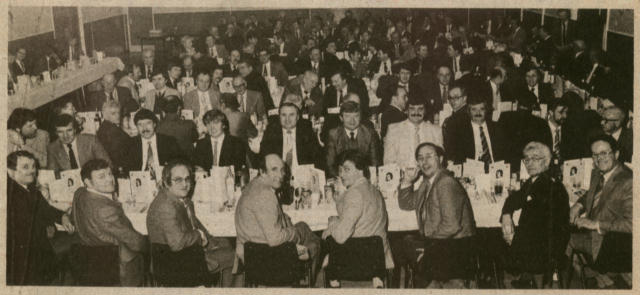 161st Anniversary Supper - 1986