THE CASKET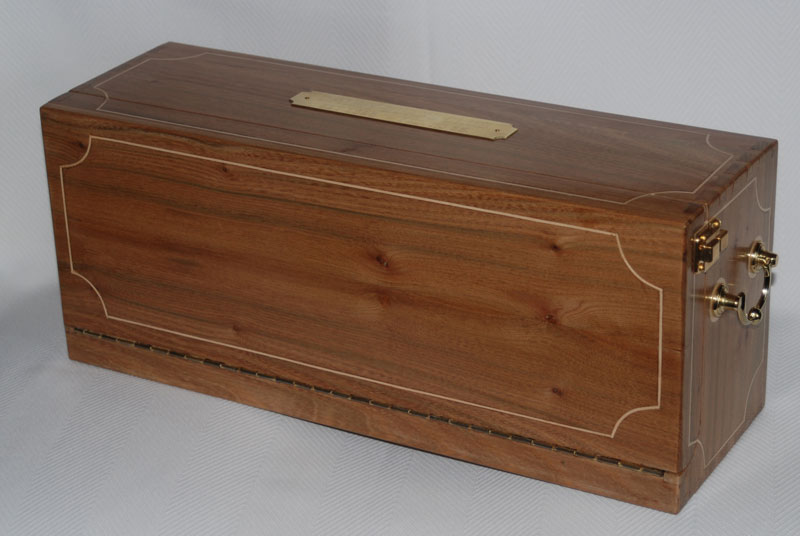 The Casket was designed and made by Bill Monahan and presented to the Club in May, 2011.
Built to house the goblets and dirk used durng the Address To A Haggis at the Anniversary Dinner,
the casket is made from Blair elm, with sycamore stringing and brass fittings.
The piece is lined in Burns tartan and the thistle mounts for the dirk reflect the lines:

"Clap in his walie nieve a blade,
He'll mak it whissle;
An' legs an' arms, an' heads will sned,
Like taps o' thrissle."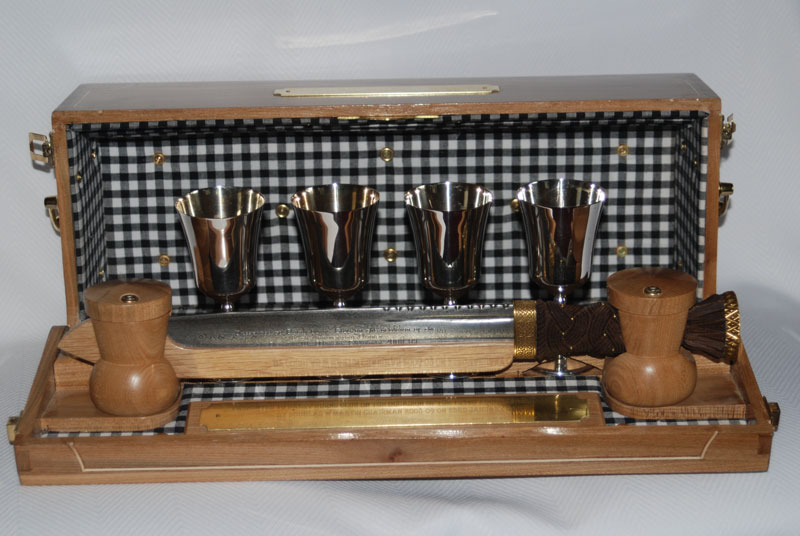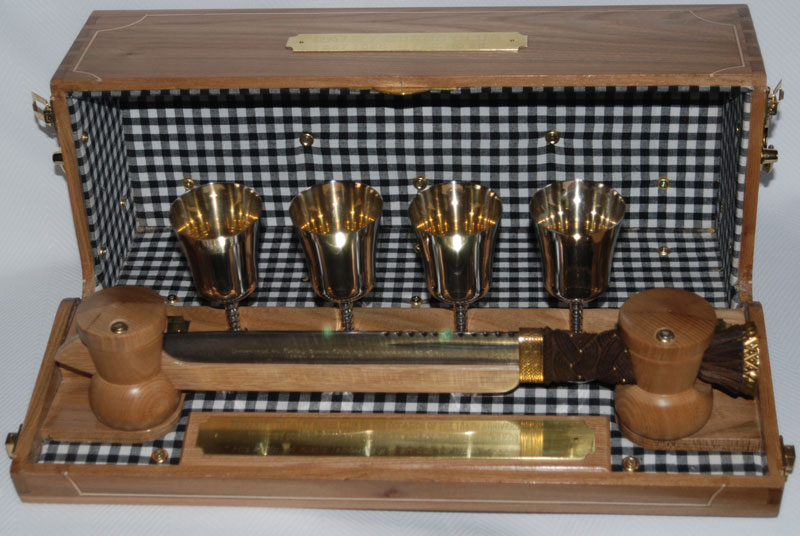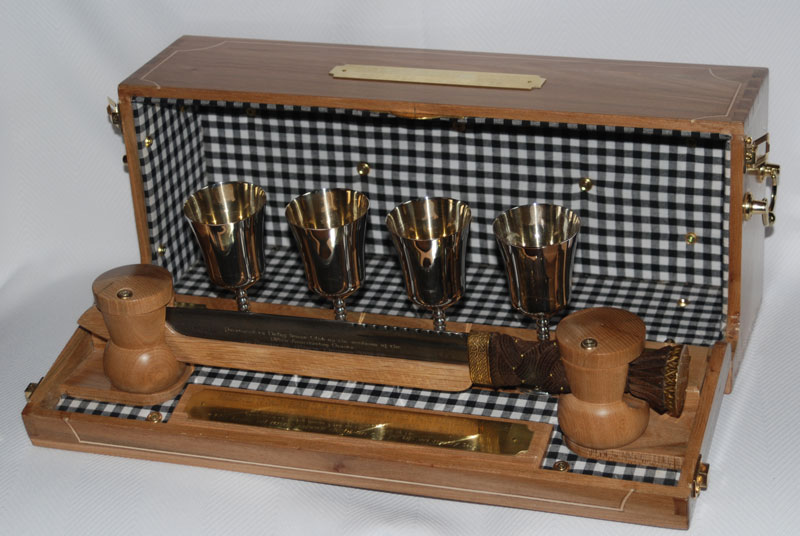 The four silver goblets were presented to the Club by D. Clarke Tait, commemorating his chairmanship in 1979-1980
and the dirk was presented to the Club by Douglas W. Martin, in commemoration of his chairmanship in 2008-2009.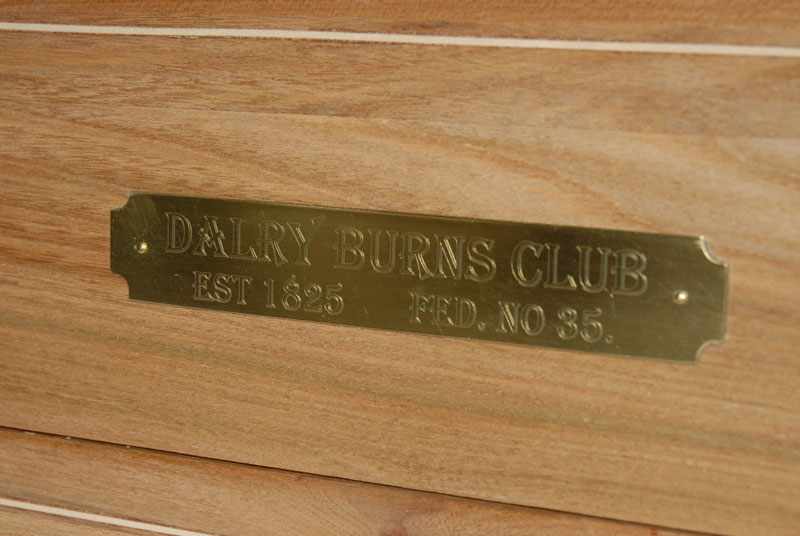 The various brass plates embellishing the casket were provided by Hugh Monahan (Chairman 2001-2002)
and record the maker of the piece and the inscriptions borne on the blade of the dirk.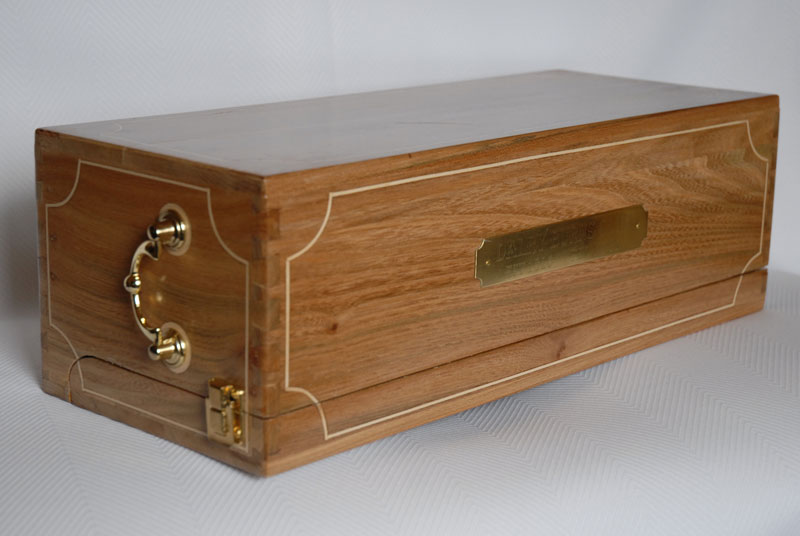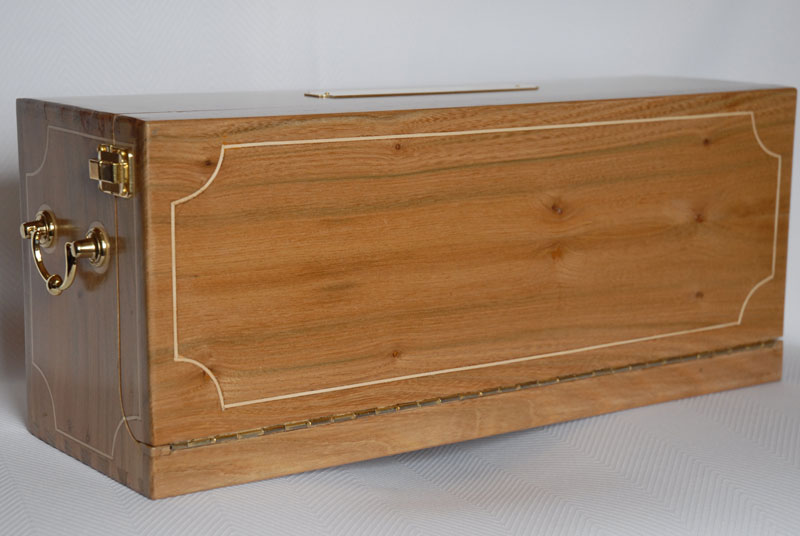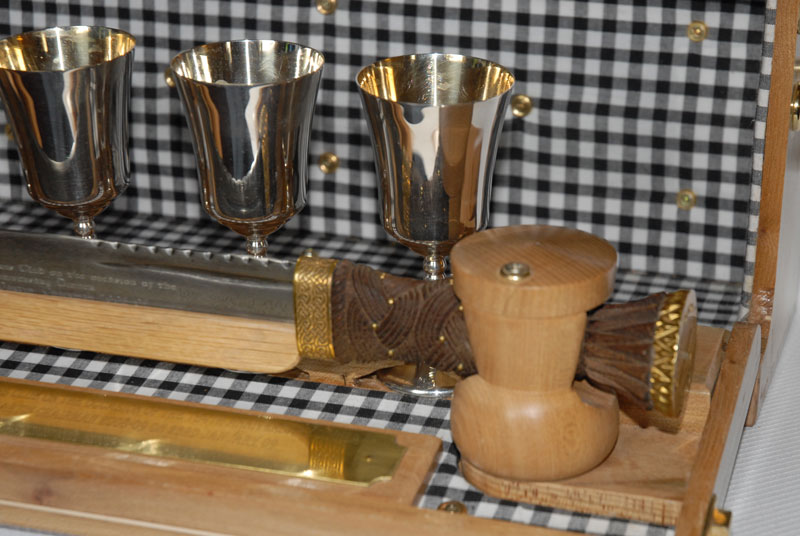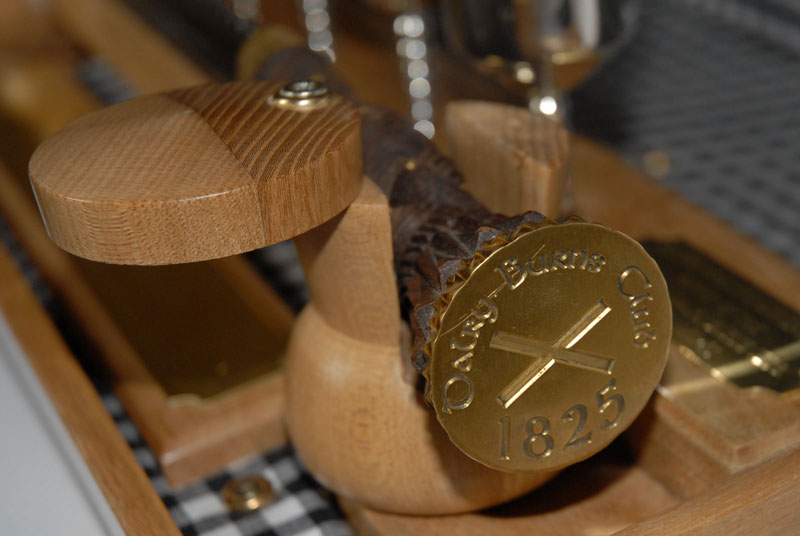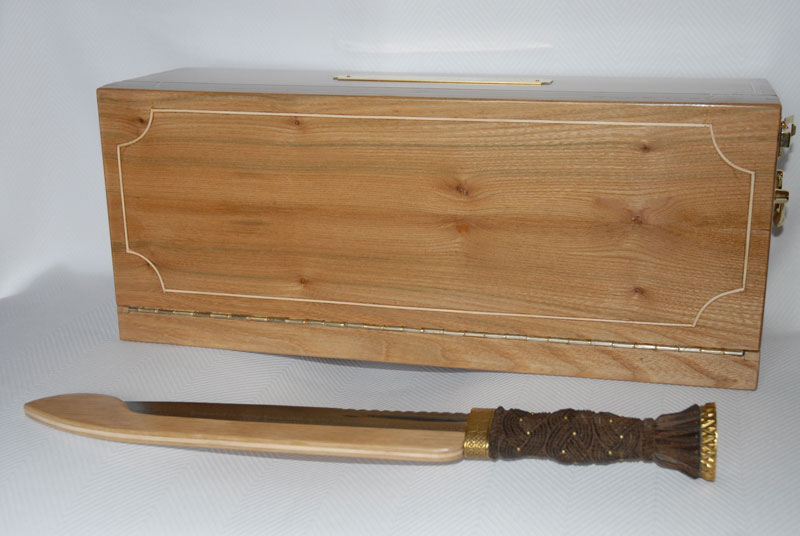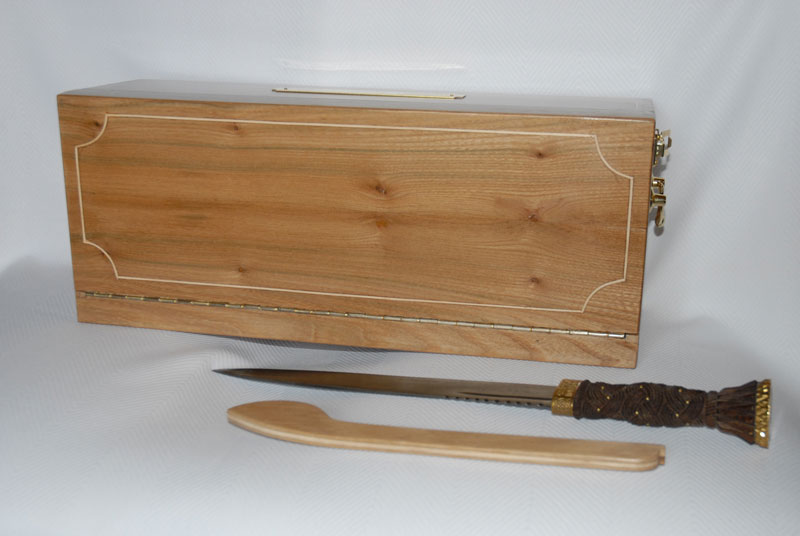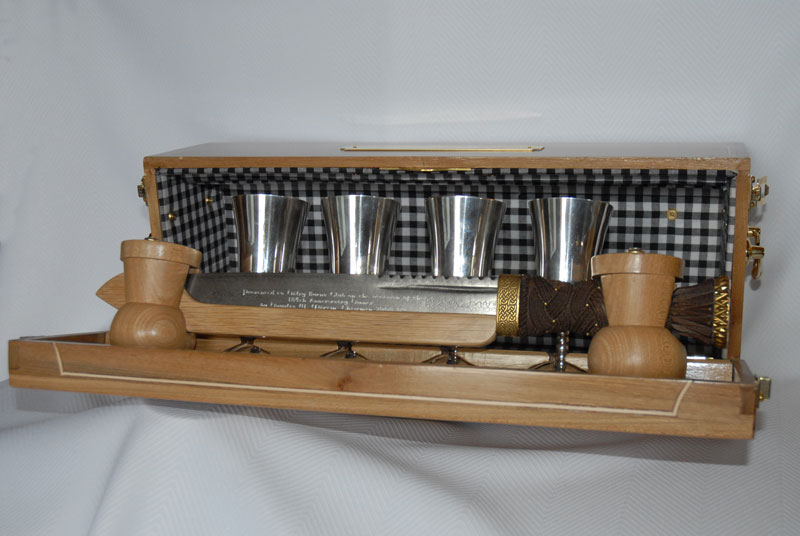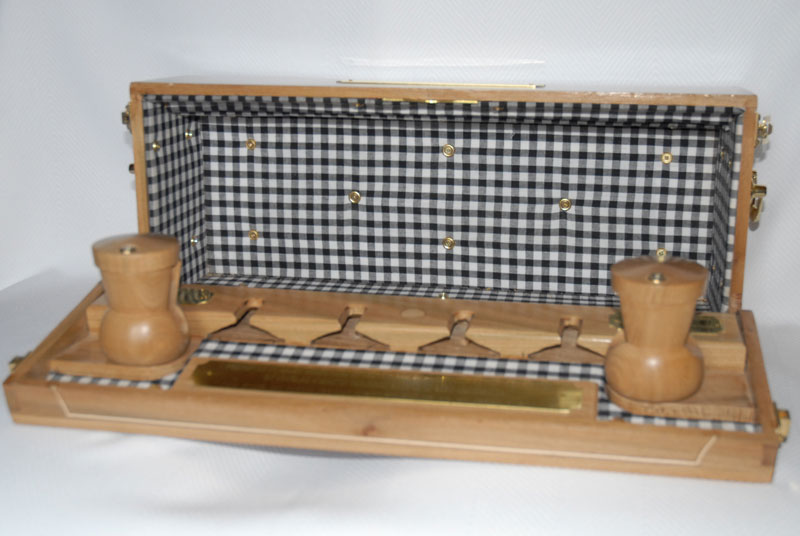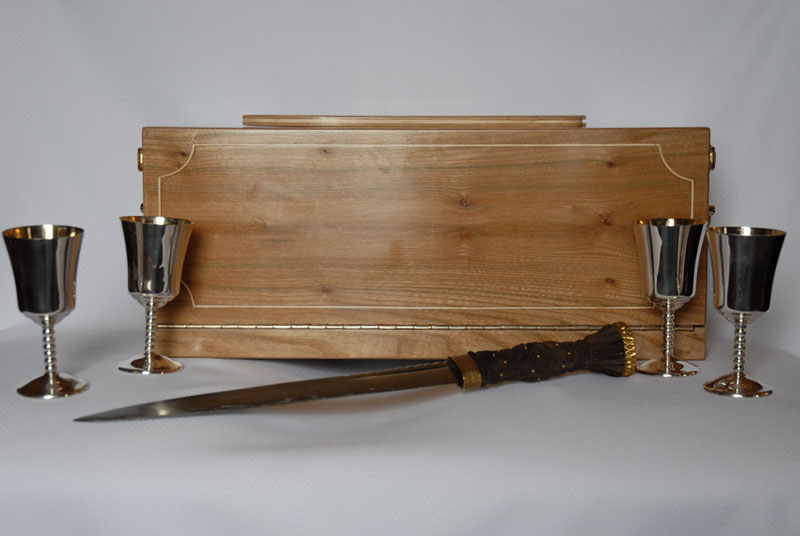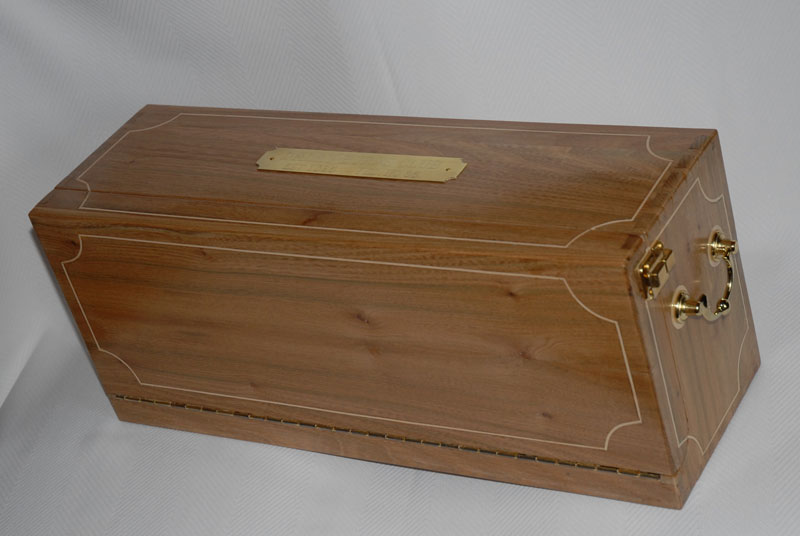 Photographs: D & E Martin